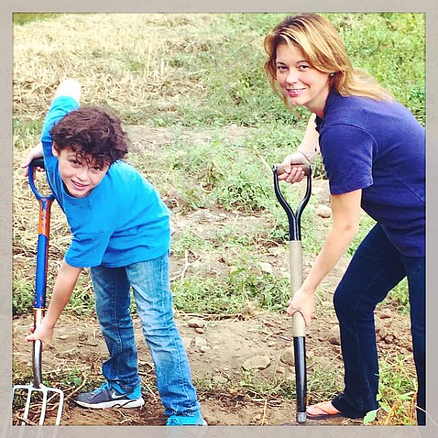 by Suzie Canale
New England is home to beautiful and productive farms cultivating bountiful fruits, hardy vegetables and of course, breathtaking flowers. Some of which have been in operation for hundreds of generations, several of these family owned operations are taking it upon themselves to expand their services to include a variety of activities resonating a real farming experience! Clever to utilize the quintessential beauty of the fielded landscape, agricultural businesses across Massachusetts, Maine and New Hampshire have done a magnificent job capitalizing on the entertainment segment of their operation. Activities ranging from stuff your own scarecrow to carving jack-o-lanterns have made their way into many local establishments proving to not only boost sales but also re-infuse the business with a fresh pool of patrons.
Farming industrialists are eager to market these events in an effort to encourage a healthy, fun and educational experience during visits. While some feature classic games of maze cornfields and hayrides, others have developed a "pick-your own" concept such as blueberries, apples, peaches, pears, raspberries, tomatoes, sunflowers, zinnias, pumpkins and even potatoes. So not only are you purchasing fresh produce and blooms free of chemicals common to major super market chains, you'll be able to take part in the process of selecting your preferred items straight from the earth and trees. Adults appreciate the advantage of purchasing home grown organic food while kids are able to immerse themselves within the farming culture, learning the value of growing your own food and the hard work, which goes behind it.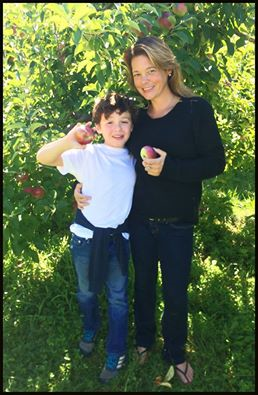 The ambition behind this strategy is to one, establish an activity where the property can accumulate a secondary income other than the initial harvest cultivation, two, develop a destination for people to visit as part of their seasonal traditions (most of us have memories of apple picking as a child) and three, to educate guests on the importance of supporting local growers to continue producing chemical-free crops. As more and more farms adopt this method of intertwining their service of providing quality crops with industry friendly recreational entertainment, New Englanders are taking notice of these fun and festive opportunities being offered by their growing community. If you haven't had a chance to include this form of amusement within your travels, here are a few recommendations that are sure not to disappoint.
Applecrest Farms
133 Exeter Rd, Hampton Falls, NH
Specializing is fabulous apple picking, live music on the weekends and the world's best homemade sugar donuts.
Wilson Farms
10 Pleasant Street, Lexington, MA
Known for its breathtaking fields which can be seen from the road, Wilson Farms also has its own petting zoo and year round food and flower market.
Ward's Berry Farm
614 S Main St, Sharon, MA
Along with their famously fresh berry picking fields, Ward's also operates a lovely garden center and offers a wide range of pick-your-own options including tomatoes, pumpkins and potatoes.
Allandale Farm
259 Allandale Road, Brookline, MA
One of Boston's hidden treasures, this farm may seem small but hosts an bountiful array of events including a farm share program, hayrides and a tomato festival fun for the entire family!
Smolak Farms
315 S. Bradford Street, North Andover, MA
Featuring their own pressed cider, adorable gift shop and a Halloween Hayride where kids will see their favorite fairytale characters, visitors will experience so much more than just your basic apple-picking destination.