Memorial Day Backyard Menus for Bostonians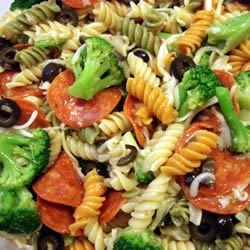 Memorial Day is early this year, which will be celebrated on Monday, May 25th and many of us are beginning to plan our menus for a festive and delicious backyard meal! Officially reserved to respect those who have lost their lives serving our country, this holiday is also associated with marking the first day of summer with a barbecue hosted for family and friends. Boston grillers will be making quite a spark with their meat selections of beef, pork and chicken but many including myself get stumped on deciding the extras. Most of the time, you'll see long picnic tables filled with chips, dip, potato salad and coleslaw but what's a girl to do when she wants to add a little something special to this year's buffet?
Now we don't have to go crazy with overwhelming hot sauces or exorbitantly priced marinades, I assure you. We can put a little extra sizzle in our food without making unnecessary prep work or incurring ridiculous grocery bills. The idea behind your meal should reflect simplicity and freshness since now is the time where local fruits and vegetables are becoming available. Here's what I've found for a yummy barbecue side dish that's fun and easy to whip up in a jiff. Don't be afraid to improvise your own culinary preferences when trying it out on your own!
Tri Colored Pasta Salad
I love this dish and look forward to cooking a batch as soon as the weather warms up for summer. The ingredients are easy to find, affordable and even healthy to boot!
You'll Need:
1 Box of Barilla Tri-Colored Rotini 1 Large Yellow Onion
2 Large Ripe Red Tomatoes 3 TBSP of Olive Oil
1 Large Green Bell Pepper ½ Cup Ken's Italian Dressing
Salt/Pepper To Taste 1 TBSP Rosemary
In a pan with olive oil, sauté both the green pepper and yellow onion adding seasoning of salt and white pepper until softened. Set the pan aside until cooled. Cook the box of pasta according to the package and strain well with cold water until the noodles are cool. Dice the two tomatoes and add to a bowl. Add the room temperature contents of the sauté pan as well as the chilled pasta and mix well. Next, spice it up with salt, pepper and rosemary along with the ½ cup of salad dressing. Place in refrigerator for three hours before serving and enjoy a scrumptious and colorful dish perfect for celebrating Memorial Day!