Artistry, photo opps, television star - the art of wedding cakes is fast becoming the pinnacle of your wedding planning. What shape ? What size ? What flavor ? Should my wedding cake have a theme ? Should I incorporate fresh flowers or should I use icing replica flowers ? If I am using real flowers, will the florist use flowers that will not wilt ? Will the flowers poison my cake ? What type of frosting should I choose ? Would my guests like chocolate mousse or vanilla custard ? One poignant question, should I entrust the cake making to friends or hire one of Boston's premier wedding cake bakeries ?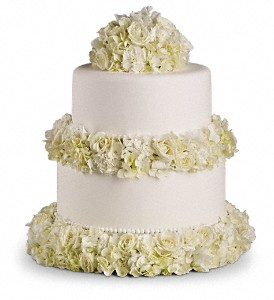 One of the most important tasks for your feature dessert is setting a budget. If you want to cut back on wedding expenses, there are a number of online recipes and step by step instruction for baking your own wedding cake. A great resource I have discovered is called "Wedding Cakes That You Can Make: Designing Baking, and Decorating the Perfect Wedding Cake" by Dede Wilson. Dede shares great tips and explicit directions.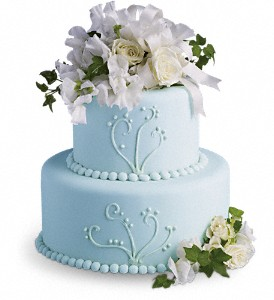 If you do not wish to add any more stress to your wedding day then give Konditor Meister in Braintree a call. Konditor Meister is known for their decadent designs. Another icon in Boston wedding cakes is Monitlio's. The bakers at Montilio's can replicate any idea including their traditional model of Faneuil Hall Marketplace for Harborfest.
Themes for wedding cakes are endless. From Krispy Kreme donut cakes to wedding cakes made to look like sand castles, Boston area bakers love to showcase their talents. If you are a history buff, Boston's historic themes and landmarks offer lots of beautiful icons that be transformed into a wedding cake. The wedding cake can the most fun part of planning your Boston wedding.
Suzie Canale
On Twitter
@SuzieCanale