Introduction....
"Happy marriages begin when we marry the ones we love,
and they blossom when we love the ones we marry" ~ Tom Mullen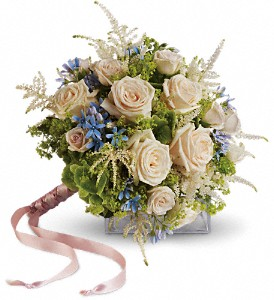 Marriage is a wonderful occasion where two people are brought together by a mutual understanding of commitment, loyalty and most importantly, love. For centuries, couples have entered this cherished sanction, legally binding themselves with one another under terms of "in sickness and in health," "till death do us part" and "to love, honor and cherish," in order to demonstrate a promise to weather together all circumstances which life may bring. No matter which region of the world, culture, ethnicity, or era, matrimony has long been recognized as a sacred ritual composed of traditions designed to bless the beginning of a new unity. Each day, couples recite vows towards becoming a single entity with their loved one based on affections of friendship, compatibility and adoration, electing weddings one of the largest practices conducted around the world. With over 2 million marriages occurring yearly in the United States with average costs ranging anywhere from 10,000 to 100,000 dollars, the importance of wedding planning has become essential in terms of selecting location, date and event design. The orchestration of collaborating specialty vendors within a cost efficient budget is often experienced as a massive undertaking, causing an abundance of anxiety and stress, two emotions which often interfere with the primary purpose of the initial wedding celebration.
Boston brides, have no fear. Amongst the mile long receipts, cross- fire opinions and endless to-do list that is being prepared, this city holds thousands of hidden treasures just waiting to make your special day spectacular in every way. Many soon-to-be's will become surprised to find the amount of time, energy and money saved just by utilizing creative concepts formidable to your vision of a picture perfect wedding. Equipped with four inspiring seasons, eclectic style, a bustling atmosphere with historic background and a multitude of authentic New England cuisine, walking down the cobblestoned aisles of Boston will be a cinch for the resourceful couples willing to think outside the "matrimonial box".