Chapter 4: The Dress and Other Formal Attire...
"After all there is something about a wedding-gown prettier than in any other
gown in the world." ~Douglas William Jerrold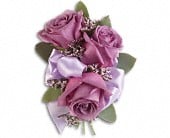 Thespians will agree that the wardrobe chosen for a production's players are as necessary to the success of the play as a well written script. It is said that clothing reveals an immediate glimpse inside their likes, dislikes and even their spirit. Wedding planners have proclaimed for centuries that the design of a ceremony and reception is synonymous with a Shakespearean performance including all of the needed accessories to pull together a well directed stage. The bridal party's attire is the pinnacle of the design, calling attention to every bead, gather, stitch and taper, representing the special characteristics unique to couple's relationship. Coordination, creativity and candid personality are all aspects of choosing a fabulous wedding wardrobe, which if combined correctly, ensures a magnificent show stopper!
The Wedding Dress~ The biggest joy for a bride who is planning her wedding is finding the dress that she will wear for the day which she anticipates will resemble a fairy tale. Amidst the chaos of the months leading up to the ceremony, she will know that it will all be worth it once she slips on her dream gown. This will be the dress that will follow her in picture frames and family albums for years to come, reminding her when she was in fact, the most beautiful woman in the room. Searching for that dress can be frustrating for some Boston brides and sometimes overwhelming in the beginning. Trunk shows are one place to start and are just the event to kick of the spirited task of planning a wedding. Appealing to brides who are looking for different styles other than the styles native to her city, trunk shows are also growing in popularity as a festive event enjoyed by the bride and her bridesmaids as a pre- bachelorette party. Another way to purchase a wedding gown is to visit the many specialty bridal shops in the Boston area including Vera Wang Boston, Anna Hernandez and Sabella Couture. For the bride who loves a great deal, David's Bridal offers affordable bridal wear and Filenes launches a one day event of discounted dresses festively named, "The Running of the Brides" where women flood the store (hopefully with at least two companions) to find formal gowns at unbeatable prices. From layered lace ball gowns to sleek strapless satin, every girl should feel like a princess on her wedding day.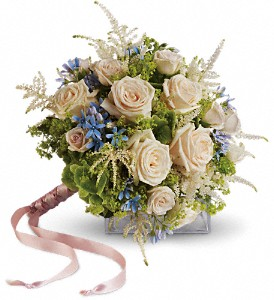 The Bridesmaids~ A common challenge for brides is finding a stylish and complimentary dress style for her bridesmaids. In several cases, a strategic approach is best, since the vast majority of wedding parties come in all shapes, sizes, heights, skin tones and hair colors. Brides should be careful when committing to color schemes and design to ensure her friends are flattered by the fabric as well as properly form fitted in the cut and style. Some brides become disappointed when the season's fad does not replicate a duplicate image on her bridesmaids as seen in a wedding magazine. One rule to follow to evade this problem is to remember that the wider range of body types, the simpler the dress style should be in design. What if your best friend just had her first baby and hasn't shed those pesky last pregnancy pounds? It's probably not the wisest or kindest idea to force that purple spandex number on her that you've been eyeing in the boutique. Sticking to basic hem lines, elegant solid colors (black and navy blue cocktail dresses are both becoming and useful for future events), and forgetting the hip hugging waist bands are sure to keep your buddies in good spirits and more than happy to place the spotlight on you during your big day!
Groomsmen Attire~ The groomsmen are in luck when it comes to selecting their attire since couples have the option of going either formal, fun or both! This section of the bridal party can easily carry a humorous theme (for example, wearing ski boots instead of shoes at a winter wedding) or classically coordinate with the bridesmaids by wearing matching colors within their ties, boutonnières and socks. Either tuxedos or suits are perfectly acceptable choices as well as unique accessories (perhaps sunglasses for outside ordeals). Planners can also get creative choosing suit materials based on color palettes, season and even location! Linen, ecru suits are the perfect wardrobe match for beach bound weddings where as white tuxedos make quite a statement on cruise ships. In most cases, groomsmen are dying to get a giggle from the audience which can often set an enjoyable mood for your guests so allow a little freedom when brainstorming for ideas!
Suzie Canale