"In all of the wedding cake, hope is the sweetest of plums."
~Douglas Jerrold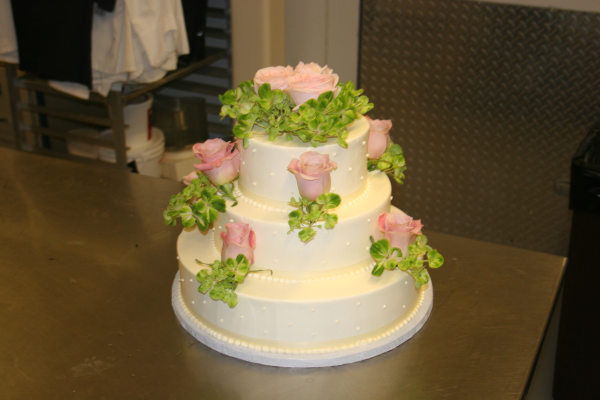 It is the pinnacle of the wedding planning process, one which you must denote serious thought and scrutiny to. What size, shape, style, variety, and color will justly represent your affair? Should there be icing replicas of the bride and groom? Should the design use sugar or real flowers such as gerberas, roses or chocolate cosmos for decoration? Perhaps the couple is looking for an altogether different theme such as seashells? Is the white vanilla frosting the ultimate in taste tantalization or is the dark chocolate mousse the fork-full that will make your guests melt in their seats? How about the question of buffering your budget by making it yourself or splurging on one of Boston's award winning bakeries? Have you guessed what this mouth watering bridal task is? Planning your wedding cake of course!
One important issue which is critical towards completing this mission successfully is to solidify a set budget of expense for this sweet desert. Wedding cakes can cost anywhere from a few hundred dollars to a few thousand depending on the bakery making it wise to do a fair amount of investigating before committing to a vendor. If this is an area where you are willing to tighten the belt buckle in regards to expenses, there are numerous recipes for making your own cake with step by step directions on baking and decorating. One resource worth checking out in your local library is the book, "Wedding Cakes That You Can Make: Designing Baking, and Decorating the Perfect Wedding Cake" by Dede Wilson. Not only are you given clever baking tips, but you are also shown explicit directions on baking, decorating and icing. A second useful resource are specialty wedding sites such as allrecipes.com or lovetoknow weddings which give easy and descriptive recipes for just about any cake imaginable. If you are interested in previewing your "sweet" ideas, visit Designed by the Bride which allow visitors to design a "virtual" cake to encourage creative thinking within this area.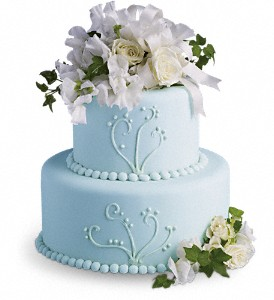 If your baking skills are somewhat challenged and you own oven mitts which are for display only, consider Konditor Meister of Braintree, Ma or Montillio's of Quincy, Ma to fulfill all of your wedding desert needs. Holding a long standing reputation for their decadent wedding cakes, these ingenious bakers can pretty much replicate any idea, object or theme into edible bridal art. Beach themed weddings can be represented with sand dollar or starfish pieces added to their cakes as well as a sugar constructed sand castles. Outdoorsy couples can serve guests a forest inspired desert incorporating pine trees or mountain landscapes into the design while the history lovers can marvel at a reconstruction of famous Bostonian landmarks such as the Freedom Trail, the Boston Public Garden or even Paul Revere's house. Taking a picture with you for model purposes is a helpful tip and try to remain open to options suggested to you by the professionals. The possibilities are endless so let your "sweet tooth" creativity run wild. Have fun with this project and indulge in the romance of a scrumptious wedding cake!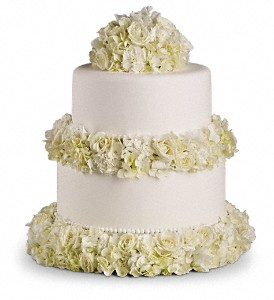 - Suzie Canale