Exotic Flowers Makes a Big Difference with the Caring Bouquet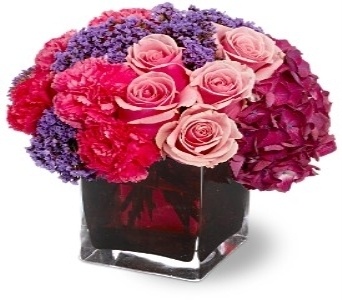 Boston is a beautiful city filled with impressive museums, outstanding music venues, IVY League schools, delicious eateries and a talented community of residents who keep this town hopping. It remains one of the hottest locations in the country for residency and touring, while still maintaining it's historical charm that Bostonians have come to cherish. Although there is tight knit sense of belonging and pride, Boston is not without its problems that many other urban areas face-particularly the difficulties endured by our homeless population.
From the year 2014 to 2015, Massachusetts saw a 25% spike in those without housing reporting an estimated 1, 600 families without shelter. In 2016, the numbers were still staggering accounting a minimum of 600 individuals who were continually homeless. In response to this epidemic, organizations have responded by doing whatever they could to assist this demographic such as hosting clothing drives, organizing sock drops, holding food banks, supplying career assistance and providing hot meals for those hungry in their community. One Boston non-profit, referred to as The Women's Locker Room Foundation, decided to tackle another issue facing those who were homeless and seized the opportunity to raise toiletry donations for local women's shelters.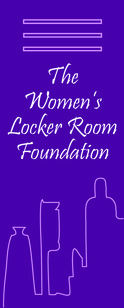 The WLRF began four years ago when a group of women came together with the purpose of raising personal cleansing products through surrounding businesses and individual contributions. Founder and CEO, Suzie Canale, became inspired to start-up the 501 C3 after working in a Boston church, which served the community by offering luncheons, outreach programs and weekly social events. There, she learned about the devastating reality of those left without shelter and became impassioned to come up with a way to get involved. One area of difficulty she saw of particular concern was the availability of cleaning supplies that were critical to maintaining both health and a sense of dignity. Items typically found in a women's locker room such as basic hygienic goods were sparse if possessed at all. With the help of Murphy Hearl, Helen Wyche and Akiko Kaneko, a board of directors was soon founded in September of 2012 and continues to disperse much-needed sanitary products to local women's shelters quarterly throughout the year. Luckily, the WLRF hasn't been alone in their efforts to make a change and has been greatly assisted by the help of a residential Roslindale flower shop, Exotic Flowers.
Three years ago, management decided to create a stunning bouquet filled with an array of multi-colored pink flowers that would be called"The Caring Bouquet" where a small percent of the proceeds would go directly to The Women's Locker Room Foundation. The brightly mixed arrangement filled with roses, carnations and other stunning seasonal blooms is offered exclusively on their website and is offered to customers who are looking for a gorgeous presentation as well as an important cause to assist. Due to the generosity of Exotic Flowers, The WLRF has been able to pack, ship and deliver toiletries such as toilet paper, soap, shampoo and toothpaste to New England shelters including Marguerite's Place, The Oasis Foundation, The Women's Lunch Place and the Lazarus House. "The Caring" bouquet has become a large part of the non-profit's success and has raised over $1500 since January of 2014 where every "Caring Bouquet" sold helps facilitate a pursuit to assist the homeless population of New England.