Giving Thanks
At Exotic Flowers in Boston, we believe that sharing food with family and friends is such an important part of your traditions. Here are three great side dishes that are exquisite and easy to create. My family and I celebrate Thanksgiving dinner with these three dishes every year at our Westwood home.
Thanksgiving is right around the corner and excitement is growing towards spending this time-honored holiday with friends and family. Having special meaning to those celebrating in the New England area, each year we pay particular attention to things that we are thankful for. For some, it is their family. For others, it is their friends. Homes, jobs, health and happiness are all aspects of our lives that we give a noted appreciation for during this time of year. Although everyone observes the festivities in their own individual ways, it is customary to join together with loved ones and break bread with some of the season's most beloved dishes! Here are some of my favorites if you would like to try them out on your table this year.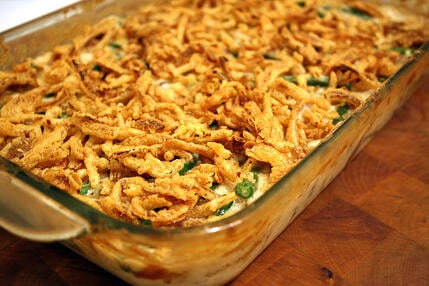 Green Bean Casserole
Green Bean Casserole is one food that I never forget at my Thanksgiving Day dinner because it contains affordable ingredients, its easy to prepare and perfectly delicious! All you will need is 1 bag of frozen French cut green beans (make sure they are French cut, whole beans don't bake as well with the other ingredients), 1 can of Campbell's Cream of Mushroom soup (I prefer the 98 % fat free that saves you tons of calories without sacrificing the taste-they will never know!), 1/3 cup of 2 % milk, 1 large container of French's Fried Onions and salt and pepper to season with. Preheat oven to 350 degrees and defrost frozen green beans until thawed. Combined beans with the whole can of mushroom soup, milk and half of the container of fried onions. Add salt and pepper to taste (I really like white pepper) and mix thoroughly. Place in casserole dish and shake the rest of the container of onions over the top. Bake in the oven for 35 minutes and you are done with your first Thanksgiving dish!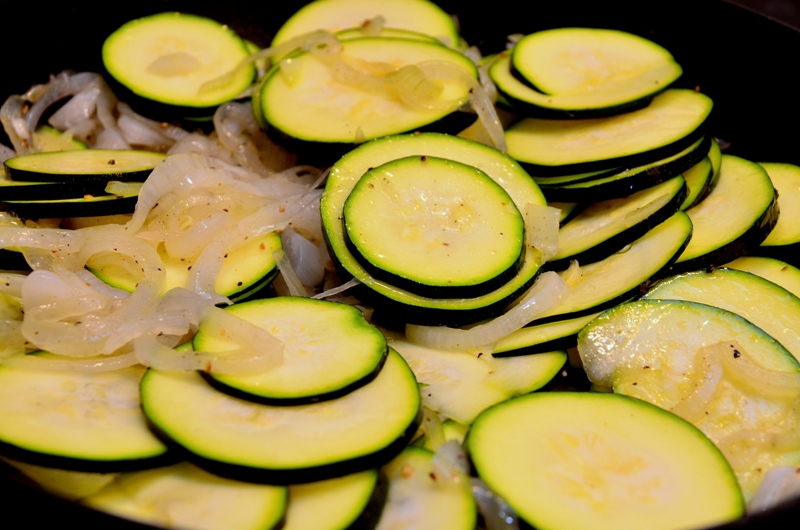 Zucchini Bake
This is one of my favorites and goes with just about any meat, poultry or fish that might be your main course. For this easy bake, you will need 1 large yellow onion, 2 ripened zucchini, 1 sleeve of reduced fat Ritz crackers, olive oil and salt and pepper to taste. Preheat your oven to 425 degrees and thinly slice the onion and zucchini into round rings. With a cooking mallet, crush the Ritz crackers until they resemble the size of breadcrumbs. Layer the glass casserole dish with 1 layer of zucchini being careful not to overlap and then doing the same with 1 layer of onion. Dust with a light salt and pepper and then sprinkle top with Ritz breadcrumbs. Very carefully dash olive oil across the layers to seal the vegetables. Continue this process for 1 or 2 more layers until all of your ingredients have been used. Place the dish into the oven and bake for 40 minutes or until the top is crisp. Serve immediately and enjoy!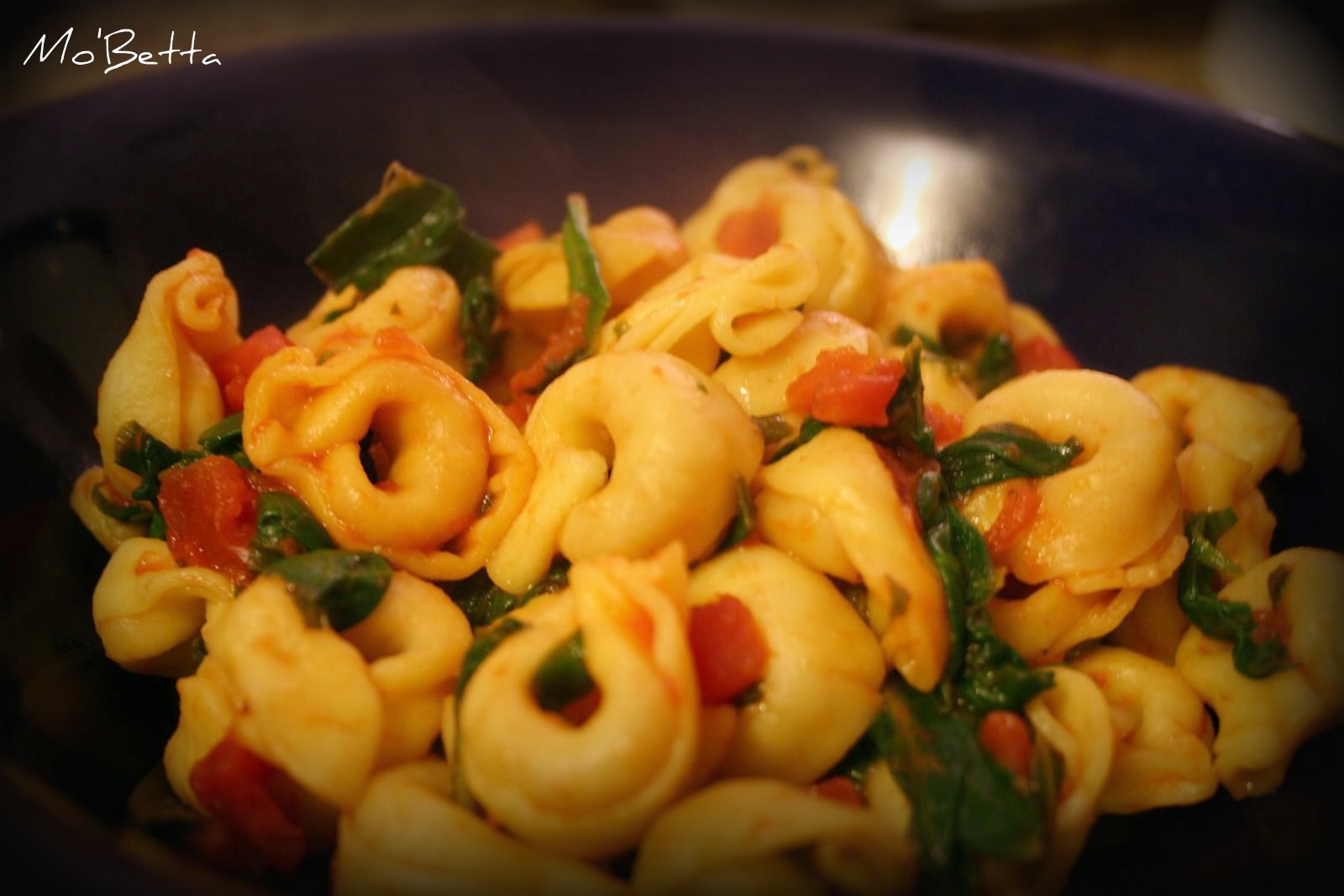 Tortellini with Spinach and Cherry Tomatoes
This is a great one for those who love Italian food served along side their turkey! For this recipe, you will need 1 large package of spinach and cheese Buitoni tortellini (you can use many other varieties of tortellini but this one tastes the best), 1 package of fresh baby spinach, olive oil, 1 package of cherry tomatoes and salt and pepper to taste. Bring a pot of water to boil and add a dash of olive oil and salt. Once bubbles appear, place the tortellini in the pot and cook until they rise to the surface (a sure way to tell when they are done). Drain noodles and place to the side. In a sauté pan, add olive oil and spinach and cook until leaves are soft. Add the cherry tomatoes and season with spices until the desired taste is achieved. Mix the tortellini into the pan and stir thoroughly until adequately blended. Serve immediately and watch your guests swoon over this amazing recipe of pasta and veggies!

Suzie Canale lives in Westwood, MA with her family. An employee of the Westwood Public Library, Suzie has published four children's books and serves as the director of The Women's Lockerroom Foundation.