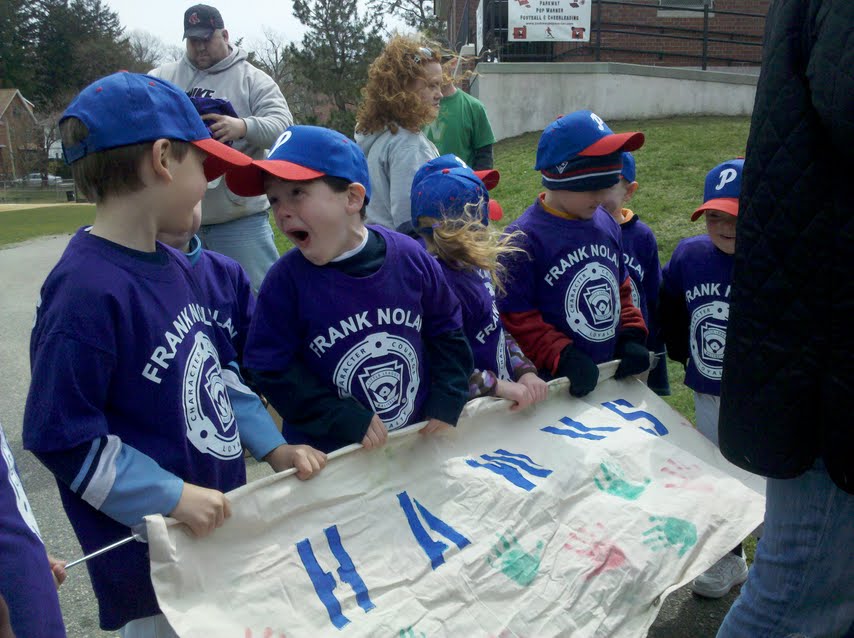 Exotic Flowers of Boston served as the Official Florist of the Boston Red Sox from 2007-2010. Now the crew at Exotic Flowers sponsors a new sports entity, whom we feel is more important to Boston and its communities than the Red Sox. Exotic Flowers of Boston now sponsors the Parkway Little League t-ball team, the Gerbils.
Parkway Little League represents children from all over Roslindale and West Roxbury is one of the oldest Little Leagues in Massachusetts. Hundreds of children from age five to twelve play t-ball and baseball in this league.
As a family owned and operated florist in Boston, Exotic Flowers firmly believes in family gatherings and the community that a little league creates. There is little better than seeing the kids have fun and their parents, aunt, uncle and grandparents playing such active roles for their children.
People often ask why we no longer sponsor the mighty Red Sox ? Just business, we are still big fans. It was a bit disheartening to hear that the Red Sox spent less money on flowers than the Minnesota Twins and Cincinnati Reds. We did expect them to spend less on flowers than the Yankees, but when the Yankees ordered more than fifty floral arrangements for their World Series and the Red Sox only ordered two; that was discouraging.
Exotic Flowers of Boston could not be happier with our new baseball stars in West Roxbury and Roslindale. These five and six year olds are All Stars that Major Leaguers should look up to.