Outings for Dad on father's day
It's Father's Day so why not treat the big guy to a special outing just for him and the family to enjoy? You know he'll want the traditional barbecue dining experience but really, there's a lot more you can do for dear ole dad than just feed him! Boston's neighboring locations has great deals, offers and promotions that are devised especially for him. Whether he likes to visit the city's restaurants, take in a sporting event, shop for his interests or stroll though a lovely museum, chances are we'll be able to find the perfect activity that will let him know how much you appreciate everything he does. Take a second to check out these exciting exhibits and events created for Father's Day on Sunday, June 21st!
119 Ripley Road
Cohasset, MA 02025
Monday – Saturday: 10 – 4 Sunday: 12 – 4
If your dad is one crafty guy, you might want to think about taking him to this fabulous exhibition featuring booths filled with homemade art and bric-a-brac. Celebrating its 60th year of fun filled activities including live music and children's entertainment, this show is entertaining for the whole family!
Zombie Escape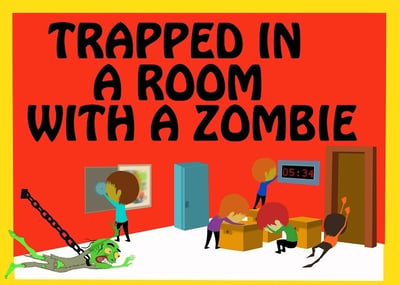 628 Somerville Ave.
Somerville, MA 02143
http://roomescapeadventures.com/boston/
Okay, this trip is just so cool and while it's not meant for all dads, it might be perfect for yours! Enter a room for one hour with eleven other people and solve clues and puzzles to escape a chained zombie that will be released if you can't find the answers that will lead you to the key that unlocks the door. This isn't for the faint of heart but if you think your dad has what it takes, this fear factor challenge will be remembered for years to come.
Father's Day Sail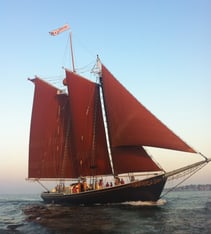 Head Office: PO Box 51091
Boston, MA 02205
Phone: 857-366-4635
Ahoy Mates!
If the ocean is where he's the happiest, than why not take him to this special event where you can help hoist the sails and take a trip on the Tall Ship located in the Boston Harbor. Explore sailing techniques taught by experts, learn all about the majestic history surrounding this beautiful boat or just lay back and enjoy the warm breezes off the waves.