The kiddos are back in school after a long and entertaining summer, leaving parents the time to get back to their own business and regular schedules. For some of us, this means doing a little fall cleaning, putting things back into storage or redecorating our homes with a fresh seasonal makeover. Bittersweet wreaths, pumpkins and hay bales are popular symbols of autumn that you may see frequently along with large pots of mums dressing up neighbor's doorsteps. If your home appears to be vacant of these celebratory items, you may want to think about adding a bit of fall motif such as a fresh vase of beautiful flowers. Just because summer is over doesn't mean we can't still enjoy stunning bloomers found at our local florist!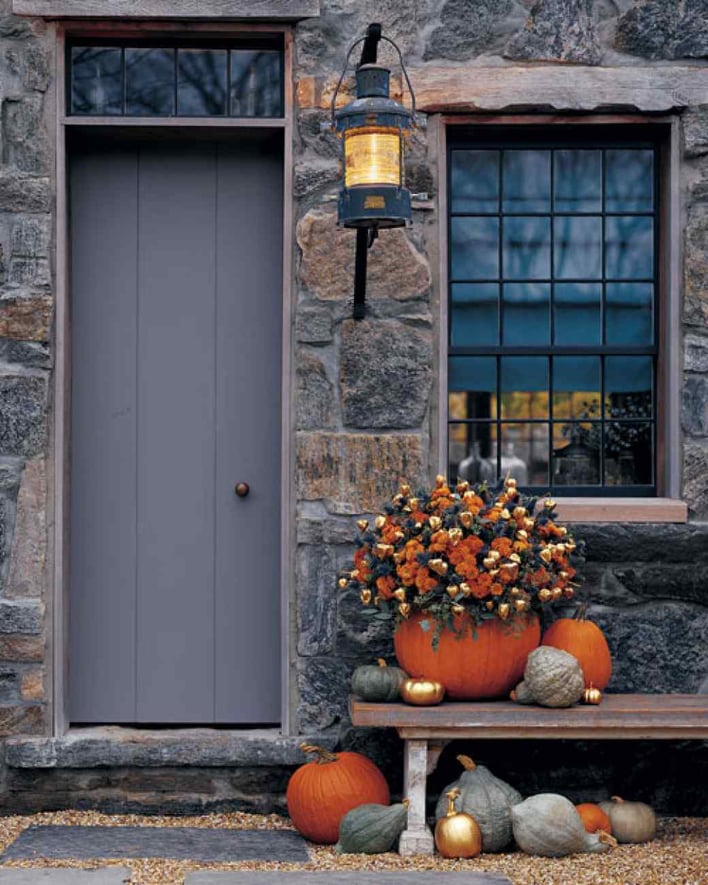 Typically, the colors you'll see this season tend to revolve around warm and gem tinted tones. Gold, orange, crimson, bright green, yellow and sometime fuchsia are the most requested varieties by designers. This of course, doesn't mean that you have to stick to the manual. Feel free to venture out on your own and make selections based on your personal tastes but if you want to effectively mirror the season, this is a great place to begin. You might also notice the use of natural props such as birch tree, sticks, moss, flowering branches, rose hips and bark intertwined with September/October arrangements. This tactic not only genuinely reflects the time of the year appropriately but it will also (quite often) save you money in the end since these items tend to cost less and will take up space as opposed to a vase stuffed with only flowers. A talented designer will know this strategy and be able to make a perfect balance between the two, resulting in dazzling autumn centerpieces.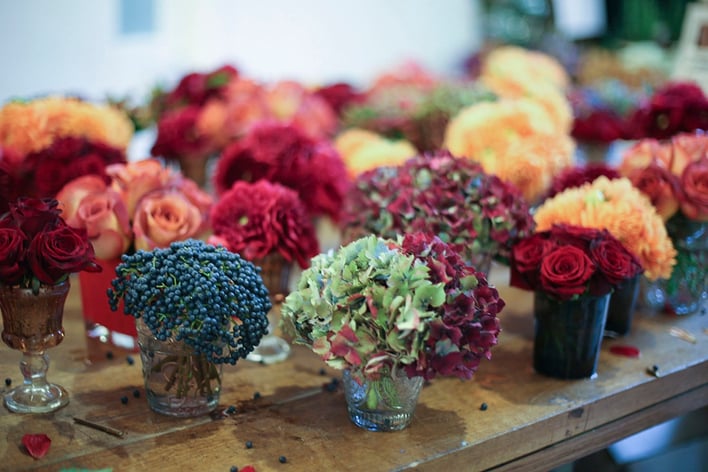 photo credit via McQueen's Flowers in London
Now as I said before, there are no rules which types of flowers you can or cannot use to make these bouquets but there are a few staples that most professionals agree work best. For instance, green/red hydrangea, Asiatic lilies, roses, mokara orchids, dahlias, aster and gerbera daisies are dependable picks along with Bells of Ireland, mimosa and celosia. You'll love the crisp feel to the presentation as well as adore the harvest appeal of fall flowers in New England.