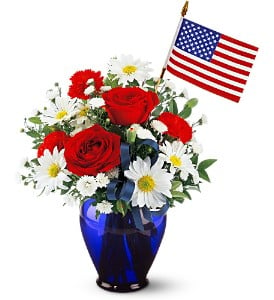 Exotic Flowers is located at 609 American Legion Highway in the Roslindale area of Boston.
The business hours for 4th of July Weekend 2015 are:
Friday:730am-5pm
Saturday: closed - but if we are here, we're open.
Sunday: 9am-1pm
The staff at Exotic Flowers will be delivering our stunning floral arrangements throughout the Boston area on Friday July 3rd.
If you are looking for a great deal on outdoor hanging plants and pottery for your 4th of July cookout, all our outdoor merchandise has been marked down.
Exotic Flowers in Boston posts hours for the benefit of its community and clients. As always, if we are here then we are open. Do not hesitate coming by if we are on the property outside of posted hours. The staff at Exotic Flowers in Boston is at your disposal.