New Englanders are crazy about the fall season, a time where brilliant colors surrounds us, new flavors are created to comfort us and a vast array of new activities are invented to keep us moving when the temperatures begin to drop. Although we are still gifted with the pleasures of the outdoors, including hiking and harvesting, there are still those "iffy" days when we start to realize we'll be hunkered down indoors very shortly. Kids, in particular are sensitive to this realization and that's why parents need to be fully prepared with options of entertainment. Rainy, cold, autumn days can be tough on little ones so moms and dads want to be stocked with crafting ideas and materials helpful towards staving of the inevitable winter blues. Try these fun and festive do-it-yourself art projects for children that not only will keep them occupied during the drearier times of the month but will also enhance your home's décor for the holidays!
Fall Leaf Sun Catcher's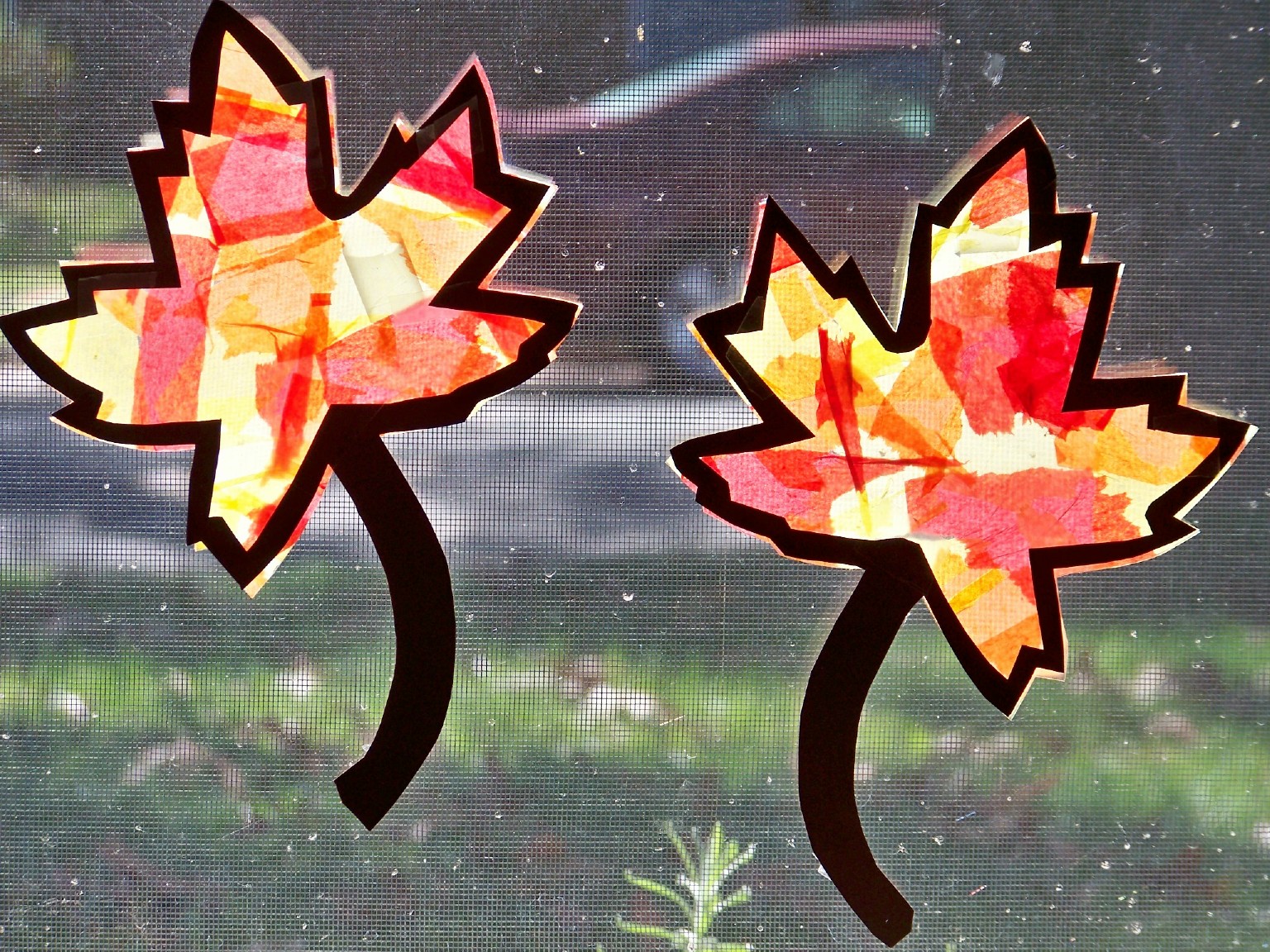 photo credit: homemadethingsandapronstrings.com
Materials:
(2) Laminating Paper
Tissue Paper
Paint for Outline
Scissors
These are not only easy to make but they are simply stunning in glass windows! To start, lay out a piece of clean 5 x 8 piece of laminating paper. Shred small, flat sections of red, yellow, green and orange tissue paper and then lay them on top of the laminating paper. Select a preferable leaf shape and carefully eye ball an outline using paint (or a thin marker) that will dry quickly. Once it dries, cut out the leaf and lay it on top of the second sheet of laminating paper. Seal all sides and hang the leaves in the window immediately to enjoy!
Kid's Autumn Themed Hand Paintings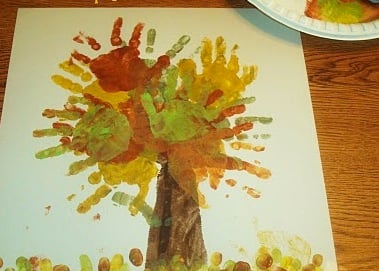 photo credit: babble.com
Black Spiders
Sometimes making beautiful pictures is as easy as this!
Fall Tree Acorns
By just using your hands, you can make spectacular painting perfect for this season! All you need is finger paints, newspaper, construction paper and a little imagination to create these lovely seasonal themed pieces of artwork! These are great to do after school or even give them away to guests as hostess gifts for your holiday gathering!