Bostonians are already booking their romantic dinner reservations for Valentine's Day and are wondering what are the hotspots for February 2015? If you've begun the search, you already know that there are a ton of options available to you, which can be like finding a needle in a haystack. Not to worry there's an easy way to find your perfect dining locale by asking yourself a few questions first. What type of ambiance do you desire? Which variety of cuisine are you hoping to eat? What is your meal expenditure? Are you looking for entertainment during your date or maybe a quiet and secluded environment? These are important issues when designing a successful Valentine's Day experience and will provide you with the useful information needed to make the correct choices. For me, I prefer Italian food or fish rather than steak house menus and love a candlelit room but dislike it when you can barely see the person across from you. (Last week I actually went to a restaurant where it was so dark, I couldn't find my way out of the bathroom.) So it might be wise to get a good feel for your partner's tastes before booking a table. Check out these Bean Town eateries that have always made my Valentine's Day list and see if they are the right fit for you and your sweetheart!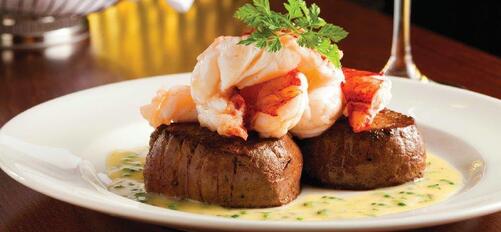 Capital Grille
250 Boylston Street, Chestnut Hill, MA 02467
(617) 928-1400
This has been one of my haunts since moving into the city and I can honestly say that you almost can't go wrong with anything ordered off the menu. Although yes, it's a steakhouse, they offer a variety of other delicious dishes including plank salmon and seasonal halibut with heirloom tomatoes. The sides are incredible as well, specifically the sautéed spinach, mashed potatoes and frites. I also highly recommend the Caesar salad and French onion soup that are definitely the best Ive tasted anywhere in Boston.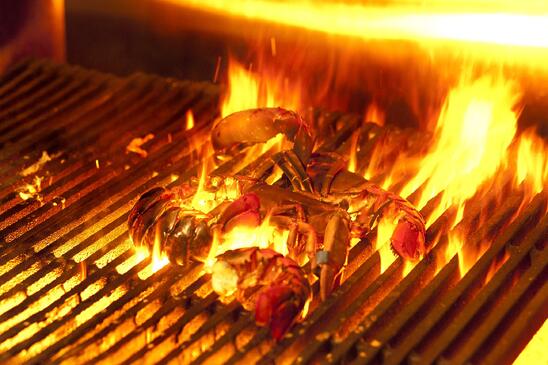 Towne Stove and Spirits
The Shops at the Prudential Center
900 Boylston Street, Boston, MA 02115
(617) 247-0400
This is a great place to go because its location is directly next to the Prudential Center where there is an abundance of shopping and live entertainment including jazz music, piano bars and dance clubs. The food is pretty good too where they offer a wide variety of gourmet induced cuisine such as their lobster pizza. The chef prepares several shellfish concoctions including shrimp and lobster but allows a healthy selection of steak, poultry and duck for you meat lovers out there. This is the place for you if you're an adventurer in the kitchen and it's likely that you'll appreciate their interesting spin on popular restaurant dishes.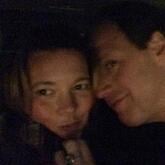 Suzie and Rick Canale January, 2015 Chestnut Hill MA