Valentine's Day falls on a Tuesday this year so it may not be convenient for those who have to work early the next day to dine in a restaurant. For those of you who are night owls, this won't present a problem but for people like me whose schedules begin at daybreak, I'm planning on celebrating at home. It doesn't have to be another boring evening in front of the TV if you're in a similar situation, heck no! There are plenty of ways to spice up a Valentine's Day festivity with your special someone without ever leaving the house! Believe me, there are some benefits to this strategy such as not having to deal with traffic, saving money and most importantly having the flexibility to be as creative as you want. There are plenty of ideas you can use to ensure a saucy evening with your honey and guarantee a holiday that neither of you will ever forget. Try these few tricks of the trade and start preparing a night of unforgettable romance within the comfort of your own abode.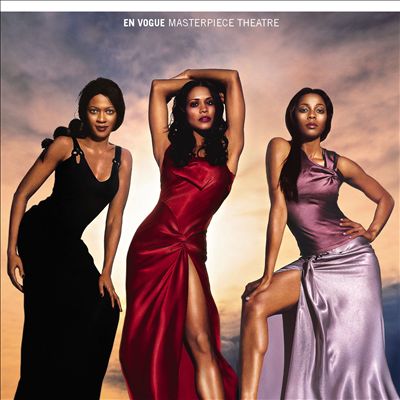 photo credit via En Vogue
Set the Ambiance
Restaurants aren't the only ones who know how to set the scene for an intimate ambiance! Break out some votive candles and turn the lights down real low to recreate the stage in your living room, dining room or bedroom (no one's judging you). If you have a working fireplace, spark that baby up too because it's a well-known fact that flames from the hearth inspire flames of the heart.
Cook a Decadent Meal
It's pretty important that you devise a menu that will leave your lover wanting more. Successful dishes that have been noted as aphrodisiacs are oysters, mussels, and other varieties of shellfish. If you aren't into these ocean treats, try red-hot chili peppers, which are said to trigger erotic hormones when ingested. Be sure to also include a tray of fruits like bananas, strawberries and watermelon along side a bowl of melted chocolate or honey. Let your sweetheart dip these delicious goodies in their choice of syrup and watch how quickly things heat up!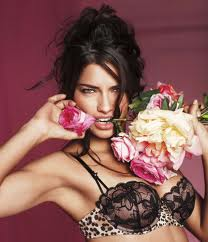 photo credit via Victorias Secret
Get All Dolled Up
Whether you're a man or a woman reading this, don't forget that you are the main dish that's being served up for the evening. What I mean is, don't get tempted by a comfortable pair of jeans or god forbid, your favorite sweatpants as the attire for your Valentine's Day dinner. You have the opportunity to wear whatever sexy thing you have hanging in the closet (think lingerie, cowboy boots, boas) and you might even be able to use that imagination of yours to come up with something wild. You're in the sanctity of your own home so don't be afraid to get a little crazy!