It's finally March but if you're living in New England, there is still a ton of snow blanketing the ground and things are still looking a bit depressing. Everyone knows spring will eventually arrive relieving us of this ice dam, blizzard infested winter season but we want to know when! For some Bostonians, the warm weather hasn't arrived soon enough and hopping a flight to a steamier climate is starting to look like a better and better idea. Sure, we'll survive the temperature gage that hasn't read higher than the teens in weeks but why can't we reward ourselves with some pre-season sunshine in the meantime? I know you're thinking its too expensive with all the repairs you'll have to make to your home after all of the snowstorms and booking a last minute trip will only bring headaches of inflated air flight tickets and hotel rates. I'm in that same leaking boat as many of us are but what about taking a gander at a few hidden gems that might not break our wallets or trample us with extensive credit card debt? Believe it or not, there are options available to any budget so here are a few to help find your tropical winter getaway!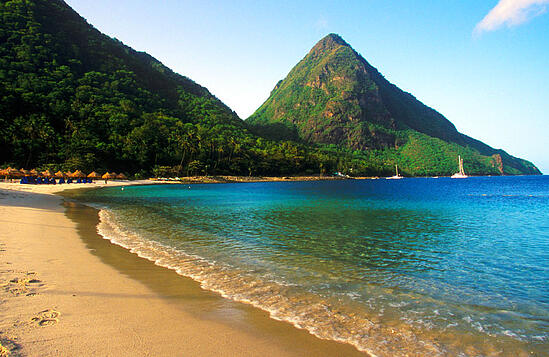 Saint Lucia is becoming more and more popular for east coast travelers during the months of January and February and there is a good reason why… The island is very small and comparably to many other destinations, relatively easy to get to with a direct flight of 4 hours and 36 minutes. The vacation locale also maintains several resorts including Ladera Resort, Sugar Beach, The Landings and Coconut Bay. Many of the luxurious hotels offer all-inclusive deals such as the Sandals Grande St. Lucian, which promotes daily deals and special offers. I have personally visited this beautiful destination and can only applaud the warm and friendly island atmosphere and delicious foods that both the dining resorts and restaurants provide. One other tip if you're thinking about booking a trip to Saint Lucia, make sure you sign up for the banana field and tropical rainforest tour. The cost is minimal and you wont believe the natural beauty that this island has been blessed with. There is no beating their banana daiquiris!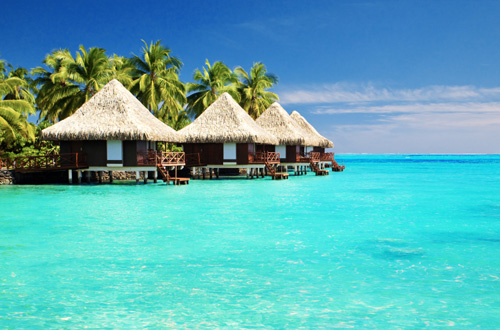 photo credit: destinationsguide.copaair.com
Punta Cana is another option if you desire a quick travel experience for low expenditure. Located on the most eastern tip of the Dominican Republican, this area is most famous for their beaches, which have been said to resemble silky granules of gold. Unlike many other warmer resort destinations, Punta Cana is famous for attracting sun seekers who are uninterested in other activities such as site seeing. Although it manifests spectacular ocean shores and skyline views, this tropical paradise holds other few attractions to tour. These resorts are designed to satisfy every desire of replenishing both the physical and mental demands that Boston winter weather may have compromised. We're talking massages, sun bathing, dining and sleep-the key ingredients to curing the snowbound blues. Tortuga Bay, Sanctuary Cap Cana and Casa de Campo all put on a terrific spread with all-inclusive deals encompassing all of these amenities and fluctuate little during the course of the year. Have fun and don't forget your sun block!
Suzie Canale,
Westwood MA