Valentine's Day is soon approaching where bright red and pink hearts will be seen everywhere! Originally named after the Christian Saint, Valentines, February 14th has been celebrated for a long time throughout history that originally dates back five centuries ago. Although there is much disagreement as to how exactly the holiday came to pass, most agree that it is a day where we share our sentimental feelings with the ones we love. Bostonian couples are infamous for their appreciation for Valentine's Day where some dine in the most decadent restaurants within the city, stay in one of our five star hotels or exchange gifts that signify their adoration for their partner. Right now, Bean Town is gearing up for the excitement, which will fall on the second Saturday of the month. How do you plan on celebrating Valentine's this year? Here are a few ideas to get the romantic creativity flowing.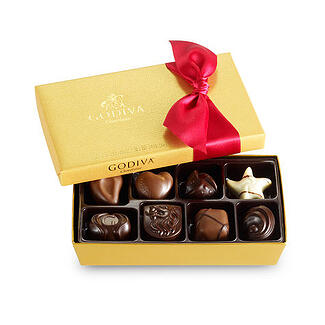 Sweet Treats
A box of chocolates is nice but it's not original. Find out what your honey's favorite sweet treats are and package them nicely in a heart shaped bag or box. Gumballs, fireballs, gummy bears, M&M's, sweet tarts are a few options. The local "Party" stores have a wide range of packaging selections including an entire aisle dedicated solely for this holiday. He or she will love the added extra effort, but if you're short on time Exotic Flowers does have traditional heart shaped chocolates along with Godiva gold box in the Exotic Flowers gift bag.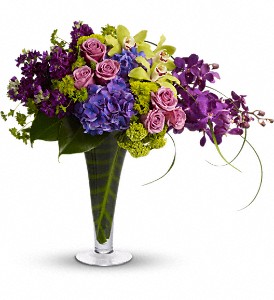 Flowers Are A Must
You know it's true. She'll never forgive you if she doesn't receive that beautiful bouquet of flowers for Valentine's Day but does it have to be the generic red roses thing again? Don't get me wrong, they're pretty and all but why can't you spark things up this year by doing the unspeakable…ordering something different? Many floral customers don't realize that there are a ton of choices out there like tulips, hydrangea, sweet pea, ranunculus, hyacinth and my favorite, orchids. Some of these varieties last a lot longer than roses and are far more interesting to look at in the long run. (Keep an eye out for more on Valentine's Day flowers in upcoming articles).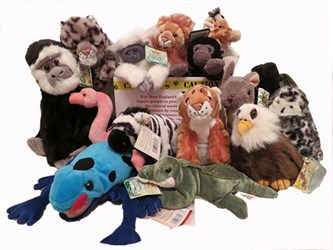 Something Cuddly
Ok, teddy bears are the number one seller for the month of February but again- I think we can do better. If you truly want to satisfy an animal lover, why not think about sponsoring an actual animal at the local zoos or aquariums? Many of these organizations have programs where you can donate a set amount of money to be used for the care and well being of Boston's animal inhabitants. Seals, giraffes, gorillas, lions, bears, tigers, elephants, flamingos and so many more need help in funding to maintain their homes. Contact the Boston Aquarium, Franklin and Stoneham Zoos for more information on how you can help. Then make sure that you pick up a stuffed toy of the animal you choose to sponsor and watch your Valentine melt over the gesture and the snuggly warm gift.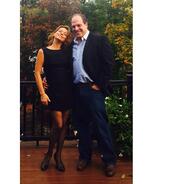 Suzie and Rick Canale, Westwood, MA 2014
Suzie's husband Rick always designs Suzie's Valentines flowers.