If you are lucky to have an assistant to help you within your career, than you understand how important it is to say "thank you" for everything that they do. That opportunity will be coming soon as Administrative Assistant's Day is closing in on April 22nd. There is a wide array of gifting options available to Boston's finest working professionals such as gift cards, lunch at their favorite restaurant or even tickets to sporting events. These are all great ideas but flowers still hit the number one choice as the preferred gesture for office employees. Why do you ask? It's because flowers do not discriminate between age, sex or location demographic. Flowers are universally appreciated and recognized as a symbol of positive energy from one source to another. Forget trying to decipher your administrative assistant's likes or dislikes. Simply call your local florist and order a springtime bouquet that mirrors your appreciation for all of their work efforts. Here are the most requested floral pieces by Boston professionals for this special and well-deserved holiday.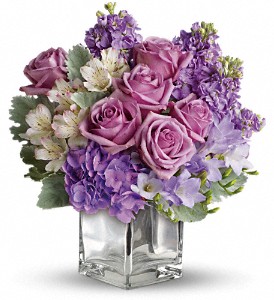 For the Go Getter
The "Go-Getter" is a special employee that knows no boundaries when it comes to getting the job done. Personality wise, they have no limits when completing a task and although they might break a few rules getting there, all in all, this person is an asset to your workplace and should be rewarded as such. Flowers for this employee should be wild and unfettered in architecture holding a delicate but contemporary feel. Stems that weave in and out like the poppy or sweet pea make excellent compliments for this type of man or woman. Stay away from complicated designs incorporating many blooms. Stick to one or two varieties to properly mirror this professional's style and attitude.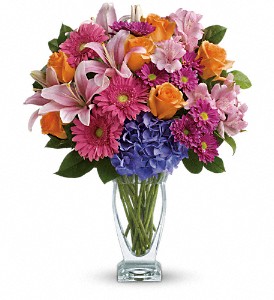 For the Problem Fixer
This is a worker that you want to make sure you exceed regular floral expectations because we all know, they certainly do! Where would you be without their quick wit and exceptional problem solving skills that arise in every type of business and organization? Reward this person with a vase saturated with glorious color reflecting a well-organized puzzle. Think hyacinth mixed with tulips and roses or gerbera daisies fixated with anemones and ranunculus. Whatever you select, make sure that it exudes this workers skills because boy you certainly need them!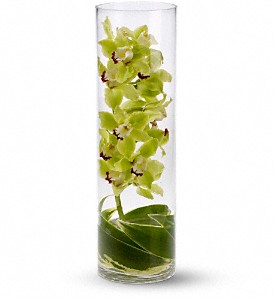 For the Team Player
This employee is willing to show up early and stay late. They're willing to hand over the recognition for project ideas as well as cover another colleague's mistakes. This guy or gal is the threadwork that keeps your team running so you're going to want to reflect that by presenting a bouquet equally as important as they are. Tall stems of delphinium, sunflowers and Bells of Ireland are great choices as well as garden roses, forsythias and cymbidium orchids. You're going to want to stick with clean lines in vases that are clear so as not to take away from the dynamics of the creation. This person's a gem so be sure their flowers are as impressive as they are!
Suzie Canale
Westwood, MA