Baby, it's cold outside! New England winter weather is a season of snow, ice and gusty winds that make us all want to find warm and comforting ways to take solace until the spring returns once again. Perhaps your method is to light a fire or invest in a nice wool sweater- if you're from these parts, it's a guarantee you're looking for anything to heat your body and mind up! One way to put the sizzle back in your life is by stimulating the senses such as sight and smell. By surrounding yourself with pleasurable triggers that ignite these sensations, we can encourage inner happiness to fight off the freezing months. One way to go about this task is to select particular types of flowers that are known to be excellent inducers of warm and fuzzy feelings. For some it is their shading of petals and for other varieties, the scent is the beneficial element to create this magic spell. If you're having trouble with the wintery blues this season, try picking out one or more of these stunning blossoms to pick your spirits up and out of the cold.
For the Aroma
Freesia- Freesia is one of the best blooms to add to your home from December through February because the smell it fills a room with is absolutely unforgettable. Not too sweet and not too strong, this incredible spring flower will waft you towards your Eden of heated sanctuary.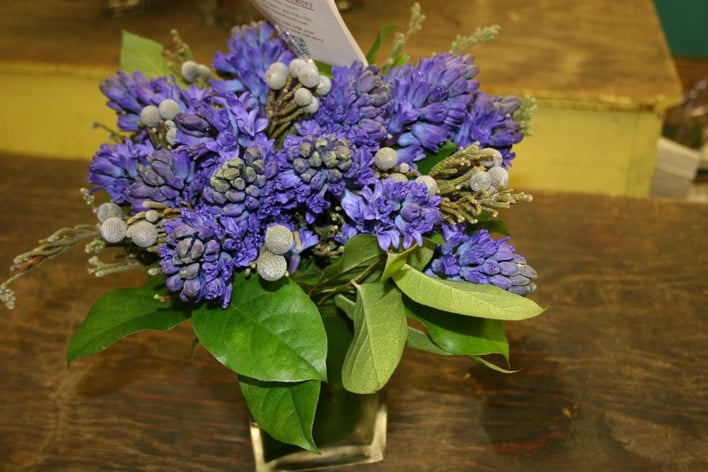 Hyacinth- Hyacinth is another great example of a bloom that has the magic power to elude you into thoughts of warmth and peace. Available in a wide range of colors, you won't have any problem finding these buds in your local flower shop this winter as well as other floral carriers in the area.
Narcissus - Paper Whites are one of my own favorites because you can either use them in arrangements as a cut stem or watch them grow from a single bulb. The scent is pungent- I'll warn you but if the smell appeals to your nose, they will probably become a frequent investment for many winters to come.
For the Sight
Charm Peonies- Oooooohhhh, Charm Peonies are an A-Lister in many high-end flower shops and the reason lies in the truth that these remarkable blossoms are stunning enough to be left alone in a vase by themselves. The bushy outer layering of the petals looks like feathers and the deep red shading resonates with many as meaning passionate, intense and alluring behavior.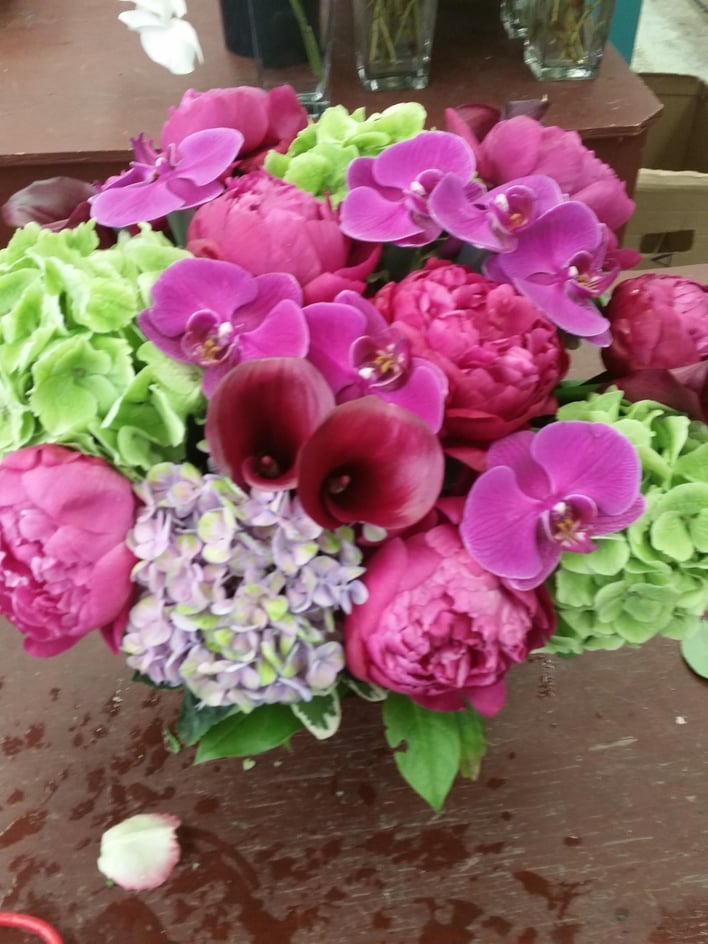 Anemones- Anemones are another go-to during this time of year, offering a naturally cheerful vibe to any area where an arrangement is displayed. Not only are the heads adorable in pretty shades of purple, red and white but the foliage is just as enticing due to its wild appearance.