You've just taken the big plunge down the aisle and are still reeling in the event's momentum, hoping to savor every last bit of happiness and joy. A wedding is a blessed occasion where two people promise to love, honor and obey one another so long as they both shall live, making this a moment they'll want to always remember. What are the popular ways of recording these stories? Often, we hire a photographer for the pictures we'll keep tucked safely inside an album or box our bridal gown in storage to perhaps hand down to our own daughter one day. Some visit the ceremonial locations where they said their I do's as many choose to vacation in spots where their honeymoons were chosen. There are many different ways to record your romances in an effort to hold on to these commemorations and celebrate the union you share together for decades to come.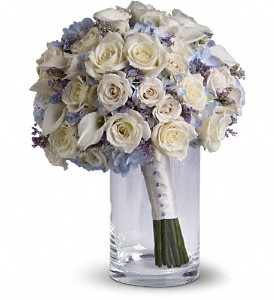 Flowers are another part of a wedding where couples often want to conserve visions of beautiful centerpieces, corsages and of course, bouquets. Too frequently, brides omit this notion because they aren't sure how to go about this since you are talking about a perishable item. The good news is while this is true, blooms are easily saved in a multitude of different ways that can be showcased in homes for years after without having to rely on water. There are several different ways you can do this such as pressing blooms using wax paper with an iron. Another option is to dry them in a bunch by hanging the bouquet upside down in a cool dark space (roses work especially well for this method). Florists will also recommend that you can freeze dry bouquets, which keeps the blossoms in a state of forever youthfulness. While you can do this at home, professional freezing tends to work better, leaving brides with a more attractive end product to own as a keepsake. Once the process has been completed, you can put the flowers on presentation within glass vases, jars or even frames that can be hung on the wall.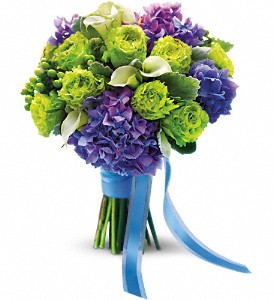 As I said before, roses are a fantastic species to sustain and a lot of the reason lies behind the amount of water the petals contain. If you know you are going to want to dry, press or freeze dry your wedding bouquet, keep in mind not every flower will perform the same. Here are the top blossoms that will work well will these processes.
Roses

Heather

Lavender

Freesia

Delphinium