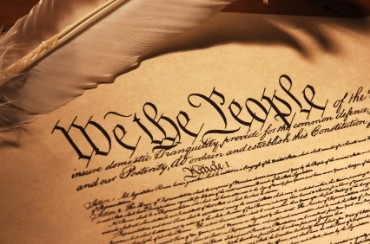 Florists know that no party is complete without flowers. The United States Constitution turned 225 years old. Ask any Ron Paul fan and you know that the Constitution is the umbrella of our society, protecting every citizen within its words. On September 17th, 2012 dozens of florists collaborated on a once in a lifetime floral design to honor and celebrate the birthday of the document.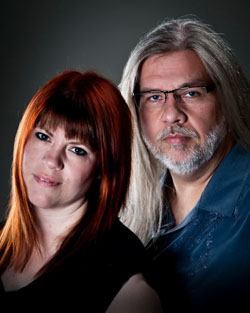 Philadelphia florists Bill Schaffer, AAF, AIFD, PFCI, and Kristine Kratt, AIFD, PFCI, have a reverence for history, inspired by their hometown. They spearheaded the idea of celebrating the 225th anniversary of the U.S. Constitution with an unforgettable floral display. Schaffer and Kratt rallied florists all over the world to help with the project. From 46 states, Puerto Rico and the United Kingdom florists became 'the stars' of the monumental floral display. The florist volunteers created red, white and blue stars using botanicals and other fibers and shipped them to Schaffer and Kratt at Schaffer Designs in Philadelphia. These stars are designed to hang under a 12 foot by 16 foot umbrella shaped canopy on the lawn of the U.S. Constitution Center for one day only on September 17th, 2012.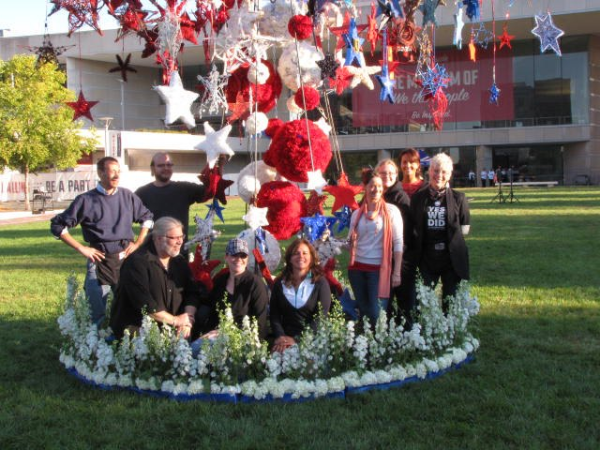 The striking bouquet included eighty starts, suspended spheres of flowers and a perimeter of flowers surrounded the structure. Flowers included were carnations, hydrangeas, larkspur and carnations. Bravo to Delaware Valley Wholesale flowers for donating the flowers. Kudos to Smithers-Oasis and Floracraft for their donations of hard goods. Schaffer gave a conservative estimate of $20,000 of creative and material costs, which were donated by the floral industry's elite forward thinkers.
To get a more detailed look at one of the stars, check out the star of Alice Waterous, AIFD, CF, PFCI, from Michigan. She made this star with seeds "to represent the seeds the Founding Fathers planted for our country to bloom," she said.