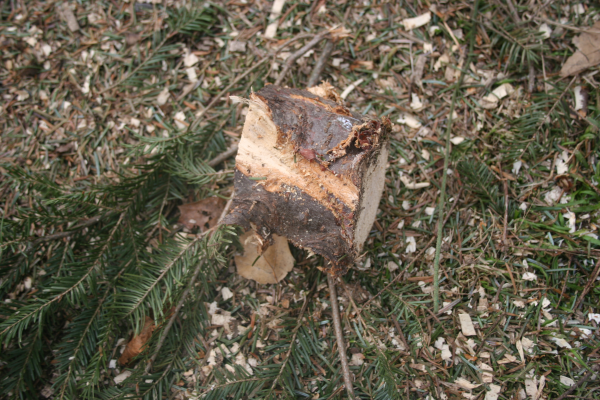 My wife Suzie always take our Christmas tree down on December 26th. The fear of fire, the pile of needles and the confinements of our small house all lead to the immediate break down of Christmas at our home in Chestnut Hill. We do still enjoy our Christmas tree outside for a couple more weeks. Our tree stands in its Christmas tree stand without decorations on our stairs landing. The plethora of birds in our neighborhood frequent this new found shelter. If you like visiting birds, you can smear the smaller branches of your own reused Christmas tree with peanut butter and adhere bird seed to create a grand fir bird feeder.
If you live in Boston, we are very fortunate. Boston trash and recycling picks up everything including the kitchen sink. You do not even to have undecorate your Christmas tree. You could take the whole tree with lights, ornaments and the Christmas tree stand to the sidewalk and the boys from Capital will dispose of it properly. If you have any shed of decency and wish to do the right thing, then strip your tree bare. Leave the tree on the sidewalk and let the Boston's magic tree elves do their business. These trees can be mulched and composted where their remains are then recycled right into the environment. Christmas trees are also used to deter beach erosion and also provide shelter for animals in the harsh winters of New England.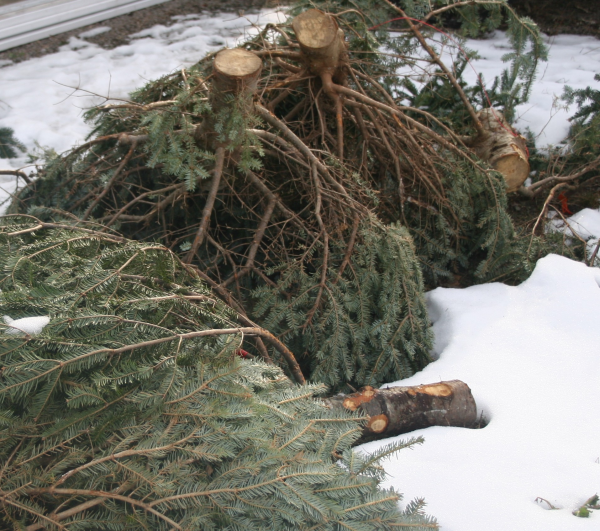 You could also save your Christmas tree in your backyard too. Remove the boughs and use them to shelter your more tender perennials and bulb beds. Let the trunk dry out until next winter and cut up for fire wood. Please refrain from using the wood indoors or your outdoor fire pit this year. The tree is still green and will smoke profusely.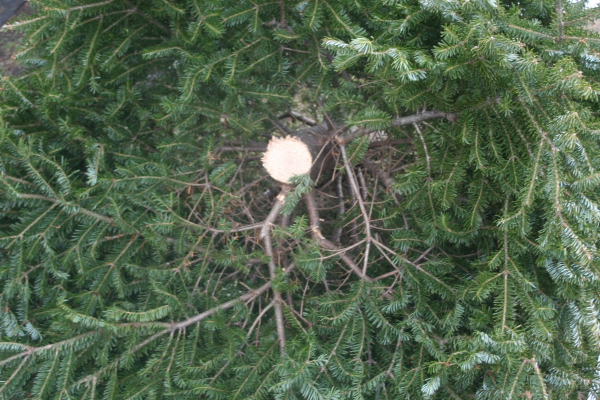 Some other great tips for reusing your Christmas tree include:
Cut about two feet off your tree from top or bottom or both. This is a great shelter for rabbits and an even better activity area for the energetic Boston squirrel.
If you need Christmas scent year round, then fill a sachet with pine needles. Your drawers will be filled with fragrant evergreen scent year round.