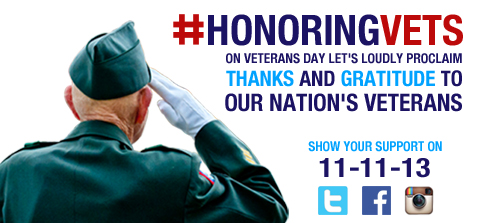 Veterans Day, 11.11.13 is one of our most overlooked holidays. Veterans Day pays tribute to the men and women who have served in the military for the preservation of the United States of America. These selfless individuals commit their lives to protect, organize and strengthen the safety of United States citizens. These soldiers have earned the title, hero. They are fearless, gallant, courageous, brave. Veterans provide the definition of patriotism, "love of; loyalty to one's own country; inspired by one's country." U.S soldiers express their devotion throughout many rites and celebrations, even wedding ceremonies.
Military weddings are not only special for the bride and groom, but also the guests. Not only does the branch of service each differ for a military wedding, but also the soldier's rank determines certain customs as well. A soldier is required to wear his or her uniform during their wedding ceremony. Military wedding ceremonies can be held on a base, in a private venue or in public, where a chaplain may conduct the readings. Military invitations must state the rank and branch which either the bride or groom serves. Engagement rings are often traditional but can also be a class or fraternity ring. The most dramatic and photographed aspect of military weddings is the arch of sabers or swords. When the couple is pronounced man and wife, they are ushered through an archway of sword or saber (depends on the branch) bearing soldiers where they are temporarily blocked in the end until the bride and groom kiss. Spectacular, romantic, regal.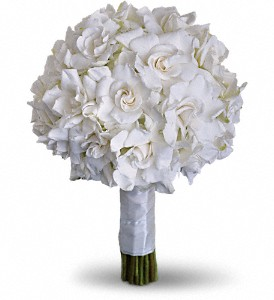 The reception of a military wedding also differs than a traditional Boston wedding. The commanding officer (C.O.) present often sits with the couple's immediate family at the head table, paying homage to the C.O.'s role as leader. The wedding couple's cake cutting is a ceremony all its own. The groom cuts the wedding cake with his sword/saber (with the bride's assistance). Other military wedding planning can include decorations and favors representing the branch of the soldier, including keepsakes and mementos, elaborate desserts and color themes for wedding flowers. Florists like Exotic Flowers in Boston have created red, white and blue weddings; red and gold Marine corps themed weddings; and black and white formal military balls.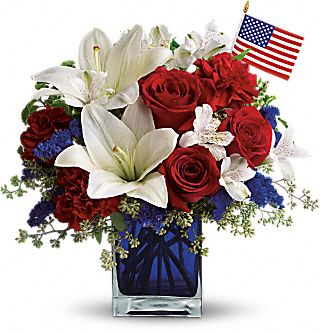 What better way could two people begin their lives together than promoting the Armed Forces traits of honor, loyalty and dedication ?