Veterans Day is a holiday marked to honor all of those who have served our country in the military forces. Often confused with Memorial Day, which remembers all those who have died while in the service, November 11th is the federal holiday that marks the end of The Great War otherwise known as World War I. Although the document that officially ended the battle, The Treaty of Versailles, wasn't signed in France until seven months later on June 28, 1919, soldiers ceased their fighting on the 11th day of the 11th month on the 11th hour, thus becoming what we all celebrate as Veterans Day. Around the country, United States citizens pay homage to the brave men and women who sacrifice themselves in complete totality by engaging in activities, events and honorariums to say their thanks in appreciation for everything that they do. Among one of the most active demographics to participate within these celebrations are Bostonians who are particularly patriotic due to the rich history Bean Town possesses. Here are some local events occurring within Massachusetts observing the Veterans Day holiday essence.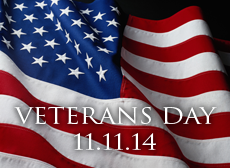 Parades are a wonderful way to join with one another to lionize a special occasion and Boston just so happens to put on a remarkable show. Beginning at 1pm at the corner of Boylston and Tremont Street, this eclectic group of marchers includes ROTC high school cadets, several military units and incredible bands blaring nationalistic music throughout the city. Following only three minutes behind is the second parade segment marched by the "Veteran's For Peace", an organization dedicated towards advocating knowledge about the cost (financial, physical and mental) of war upon our country. Filled with chants, speeches and colorful presentations, Boston's Veteran's Day Parade is one of the most reputable patriotic gatherings of the year.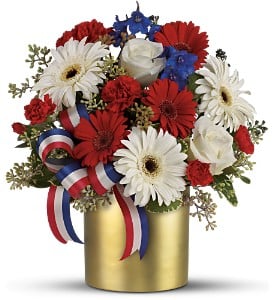 Boston is also hosting a variety of special events including the "Women's Veterans Appreciation Day" event located at the State House on 2014 November 6th, at 11 am. Not only will families and friends gather to eat an exquisite brunch celebrating female military personnel but one will be awarded the Deborah Sampson Award in dedication of Massachusetts' first female veteran. "Back On My Feet Veteran's Walk & Run" is another alternative where awareness and funds are raised to support returning military troops to deter homelessness and abandonment. This wonderful cause takes place on the 11th of November at 6pm starting meeting at Government Center. A third option to be included on your calendar is the "Habitat For Humanity Veterans Build", a construction project supported by the Massachusetts Department of Veterans Services to build homes for returning female soldiers. And the best part about it? You don't have to have any previous architectural or contracting skills to join in!