There are flowers for all occasions. Some are happy, some are sad and some are given with the intent of remembrance. During these times when we select pieces to honor those we have lost, many look for blooms, which reflect memories of their spirit, hoping to feel once again connected to those who are gone. Memorial urns, cascades and plants are placed to signify our love and admiration at the sites of their burial for this reason. We seek to select arrangements that will not only signify our emotion but also withstand the natural outdoor elements that are accustomed to cemeteries and graveyards. How do we choose remembrance arrangements that are beautiful but will hold up for an elongated time outside? Here are a few popular floral ideas that will satisfy both the demands of eye appeal and longevity for your loved ones memorial sites.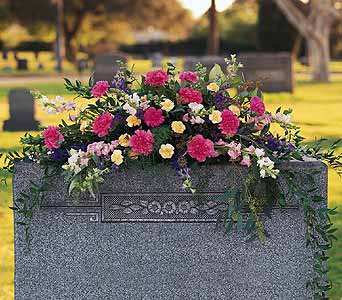 Long lasting flowers are some of the more popular choices for this type of occasion. While no blossom is immune to death, there are varieties that will outlive some of the more delicate picks. Lilies for example, are excellent because of the boldness of their flower's head and their ability to last for longer than a week depending on the freshness of the stems. Special species in the lily family, which make great solutions for memorial vases, are Asiatic lilies, known to be grown in bright colors as well as possess strong chutes enabling a longer length of service and calla lilies that boast an elegant white cone shaped face.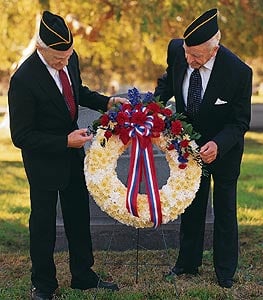 Another type of flower high in demand by funeral specializing florists are in the tropical family with options of birds of paradise, ginger and dendrobium orchids. Highly branded as strong and almost indestructible (again, make sure you are purchasing the products from a reputable wholesaler with high quality and fresh inventory), their durability and exotic presentation keep this variety on the most wanted list for this type of floral work. Tropicals are easily mixed with one another and look favorably with other tropical greens including bamboo and hosta leaves. Don't be intimidated by a slight increase in cost, their beauty and perpetual ability to outlast other common stems of roses and carnations will leave funeral goers in awe of the design work.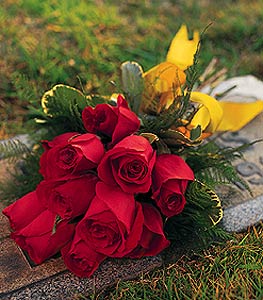 You can't talk about the options of memorial flowers without mentioning the use of silk flowers within this segment of the flower business. Un-beloved by all, they do offer the indestructible feature of not being alive and the fact that contemporary manufacturers have made silks a lot more attractive and life like. Varieties that have ranked among the higher desired for funeral pieces are oncidium, pussy willow and forsythia branches. If you're not a huge fan of this material, there is no law stopping designers from intertwining real flowers with the fake. Peonies, iris and chrysanthemums can add an authentic appeal to urns when paired with quality silk accessories. Onlookers will love the depth of color and be none the wiser that the piece contains faux stems of flowers.
Whether you visit Forest Hills Cemetery in Boston to visit E.E. Cummings' grave or Fairview Cemetery in Hyde Park to visit Boston Mayor Thomas Menino's grave, make sure you bring flowers.

Suzie Canale
Westwood, MA
Suzie lives in Westwood, MA with her family. She works at the Westwood Public Library, has published four children's books and is the founder of the Women's Lockerroom Foundation.