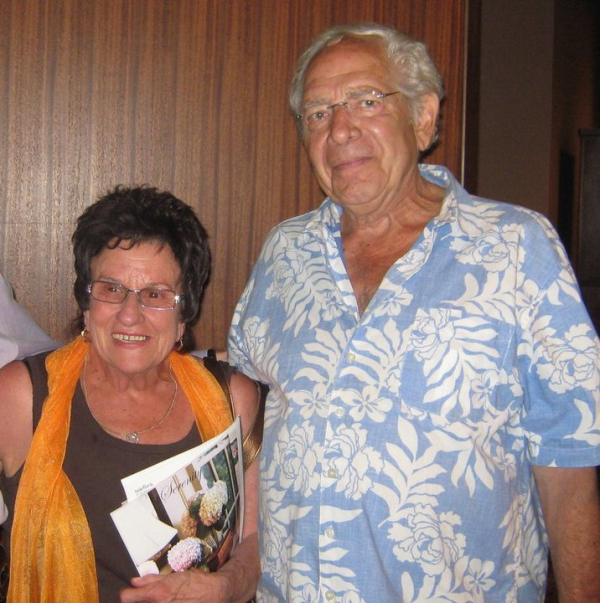 Ever since I was born, my father Sonny Canale has made homemade ravioli for special occasions like Thanksgiving. These giant ravioli are a tradition for our family. He makes both cheese and mouth watering spinach. These giant ravioli measure more than four inches each. Covered with my mother Marie's sauce, it is no surprise that more than thirty friends and relatives celebrate Thanksgiving at my parents' home.
Making homemade ravioli is no easy task. Each ravioli is made from scratch. From putting the eggs into a mound of flour and kneading the dough, ravioli making is a time honored tradition in our family. The children are always eager to help hand crank the pasta machine. Keep in mind the dough must be hand cranked to achieve ravioli greatness.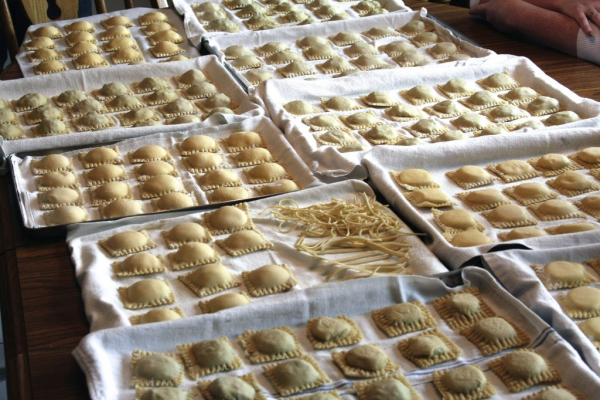 Making ravioli is not only about working together, but it is about sharing time and celebrating your own traditions. My father has been using the same hand crank machine for years. The treat for the kids always remains the pile of homemade noodles that are thrown into boiling water that night for a treat.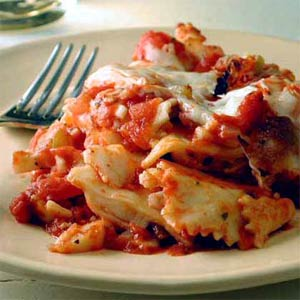 The making of ravioli can take more than three hours. Of course not only are the ravioli worth everyone's time, but the memories created here last a lifetime.
I come from a family of florists my mother Marie's parents were florists and
Exotic Flowers
remains at the original A.Russo Florist and Son location on American Legion Hwy in Roslindale. My father Sonny has been a florist for more than sixty years. My uncle George and his family who come for Thanskgiving dinner have a greenhouse range and
garden center in West Bridgewater
. My wife Suzie's family owned Back Wholesale Flowers in Boston for decades.
It is Thanksgiving. Start your own tradition.