Each yuletide season, trends continue to change from everything to lighting, tree decorating and even celebratory cuisine. As we prepare to take on the 2020 holiday whirlwinds, it's fun to invest a little time in learning what's hot on the menu for designers. There's no reason why we can't take a peek to find out how to copy their taste on an affordable budget. There's no rule saying hosts must break the bank to recreate looks seen in magazines and lucky for us, this year's theme relies heavily on the recycling of already owned items.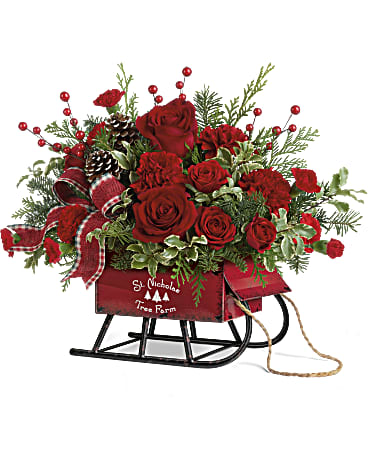 Experts say that acclaimed designers are heavily relying on the idea that "Old" is the "New" when mapping out their selections for décor this Christmas and Hanukkah. Instead of purchasing contemporary lines of modernized props, they are hunting yard sales and online auctions for previously owned memorabilia which dates back to more than a few decades ago. Trunks, basements and attics are also busy places where professional decorators are scavenging to find old boxes, milk containers and other reminders of years past. Remember that ancient train set you stashed in the closet years ago? Or maybe you just couldn't let go of a teddy bear from your childhood? Well, now's the time to pull them out of retirement because these are the exact props designers are looking for! Think small trucks, wooden toys, antique dolls and wool hats for possible accessories to place amongst poinsettia plants, Christmas trees (used as ornaments) and outdoor urns where they will turn a plain arrangement into a real conversational piece! Don't worry if they have chipped paint or missing parts since this will only add to their authentic appeal. We're going for a "traditional" appearance this year so make sure to select pieces that you have warm memories associated with.
Once you've collected your things, now what do you do with them? That's a very good question… Creating your own displays can be as easy as investing in some seasonal roping and strategically placing the trinkets within the beautiful the pine. Hang on banisters and lay across the hearth to make a merry presentation for family and friends or attach to wreaths on the outside of your door. If you are interested in applying this technique to your floral arrangements, you can use the same application process as long as the items are small enough not to distract from the blooms in the vase. A little goes a long way with this style so don't cramp containers which will make them look junky and less professionally done.