Happy New Year my fellow floral enthusiasts! It's a brand-new year and we have safely left 2017 behind us with the hopes that 2018 will definitely be an even better one for us all. If you're in the flower biz or just a major flower fan, you're probably wondering what we can expect for upcoming trends. I for one, am really excited about what the forecast foresees as the next popular line of design when it comes to arrangements for both weddings and events. Although there are always the looks that stay with us due to their constant demand in the market, you'll be pleased to know that expert designers are whipping up a fresh batch of gorgeous blooming expressions which will take 2018 to greater heights than ever before. Realizing we all have our favorite bouquet combinations and color palettes, there's still room to expand our taste to include some of these special new creations. Check them out and see what appeals to you!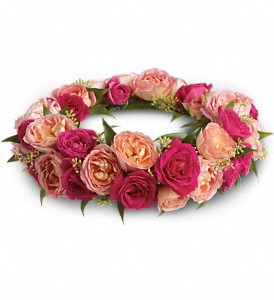 Wedding Bells
If you are getting married this year, be on the lookout for the popular arrival of headwear wreaths. This whimsical natural display appeals to both the environmentalist and the couple hoping to infuse an ethereal feel to the garments worn by flower girls, bridal maids and even the bride herself. The theme is light and airy combined with an angelic touch that creates a stunning platform to say, "I do." Many of these wreaths are made from soft pedaled flowers such as ranunculus, sweet pea and tea roses but others can be constructed using pieces from eucalyptus and magnolia leaves which also work well. As for bouquets, visionaries predict pink on pink on more pink so if this is your favorite hue- you're really in luck this 2018. If this seems a bit much, ask your florist to cut back the tone with hints of gray and white. By mixing in these colors, you'll decrease the "pop" of pink while presenting an elegant wedding style.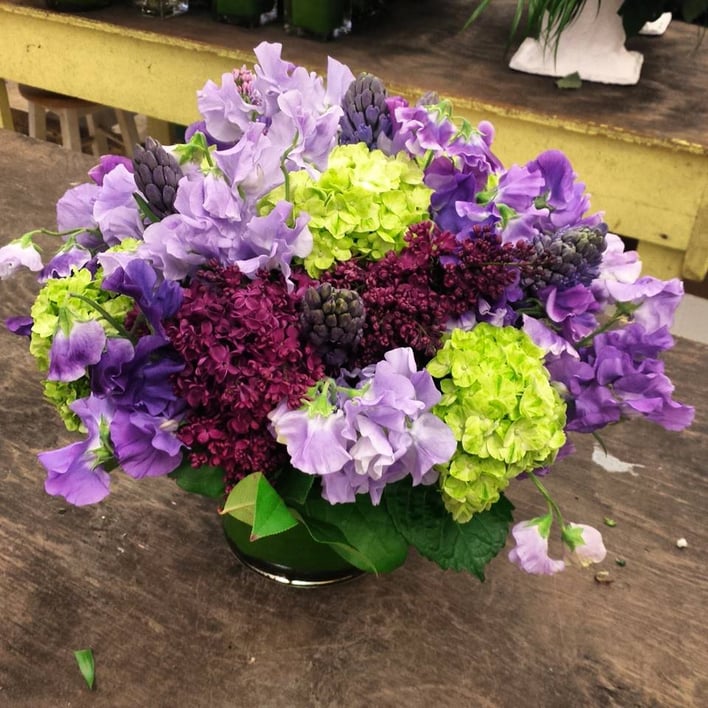 Party, Party, Party!
When planning a party or other special event this upcoming year, keep in mind the newest tone to create a huge sensation-mauve. You might be wondering where in the world you'll be able to find this rare hue but funny enough, there is a list of species which are grown in this exact shade. My favorites being lisianthus, ranunculus, drumstick allium and sweet pea, which appear almost as a cross between gray and purple. Pair this with peach, gray, white or cream and you'll have yourself a beautiful décor! Just as we discussed previously in the wedding section of this post, don't be surprised if the pink, pink, pink theme seeps into the realm of 2018 party planning. Again, if this isn't your cup of nuts, mix it up with the mauve to cut up the boldness of these arrangements.