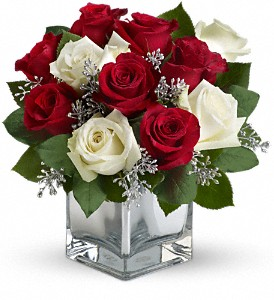 The Christmas season is all about magic, mystery, dreams, memories and inspiration. Evergreen boughs, scented candles and Christmas keepsakes are just a few small tokens that can transform your white wedding into a holiday wonderland. Try adding a few of my simple Christmas wedding ideas to make your Boston Christmas wedding magical.
Ask your guests if they coud wrap their gifts in holiday gift wrap or if their wedding card could be a Christmas card. In lieu of a flower arrangement on the gift table, set up a decorated Christmas tree and guests can leave their Christmas wrapped wedding gifts under the tree. A great decoration for this tree could be photos of the bride and groom hung as ornaments. If your wedding is the week after Christmas then you can score a great deal on Christmas trees and decorations.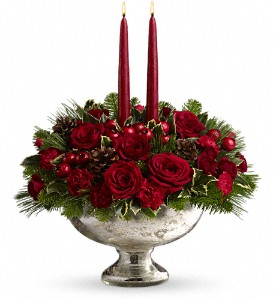 Another great way to include the spirit of giving is to insert a game into your Boston wedding. How about setting each table with a small gift wrapped box. Then underneath one of the place settings, leave a gold star. The guest who has the gold star, wins the Christmas present. Or you could even put a larger gift on the table in lieu of flowers. Of course, nothing takes the place of fresh flowers at a wedding. Not something that the staff at Exotic Flowers in Boston would recommend for any wedding. HeHe. :)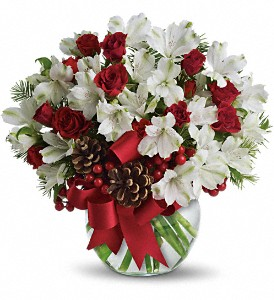 Another idea for fun would be a karaoke like game of singing Christmas Carols. You would be surprised what a punch bowl of spiked egg nog can do to get guests to sing. Not only is this feature fun for all the guests, but can also serve as free entertainment.
Suzie Hearl Canale