Lavender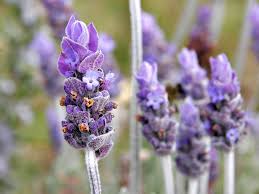 Streams of colour
In constant motion
showing shades of beauty hidden
Powered by the wind
As it caresses the river of scent
Gently, softly, lovingly
And moves through the rows…
By Roger Turner
Lavender is one of the most beautiful blooms to cultivate within a New England garden. With a multitude of romantic properties such as its delicate shape and alluring aroma, this flower/herb is one of the most sought after plants from local Boston nurseries. The fanciful perennial also holds significant symbolism, which dates back centuries to its original discovery in Midi regions of France. Historically, the buds were originally known to represent "defiance" but as its popularity grew, we now recognize lavender to mean anywhere from calm, purity, grace and serenity to caution, healing or silence. The wide variety of possible connections to the plant has created a broad spectrum of usage including the inclusion into both funeral and wedding centerpieces.
Other physical utilization is found in:
soaps

perfumes

linen and sheet sachets

Provencal woven baskets and ribbons
Aromatherapy remains the top employment for lavender's benefits as well as within its medicinal properties. The flower has been known to aid inflammatory issues as well as provide essential oils for antiseptics. Currently, it is also being focused upon as a successful scent to cure depression, anxiety and even insomnia. Experts say that placing a small bag of lavender inside your pillow or taking a shower with lavender body wash before bedtime will ease tension and assist with a restful night of sleep.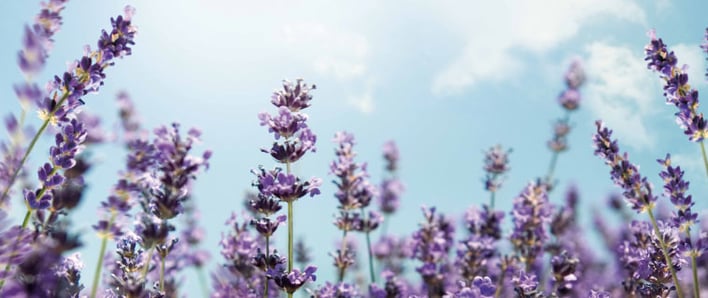 Photo credit: L'Occitane
Today, lavender is cultivated across Europe (England is one of the top producers) as well as within the United States where it flourishes easily and adapts to several variances in soil and climates.