Nasturtiums
And so my garden I did fill
with nasturtiums bright and clear
they did with colour fill the space
they did not my eyes disgrace
Black fly is their only foe
and so the black fly have to go
By
Joe Cole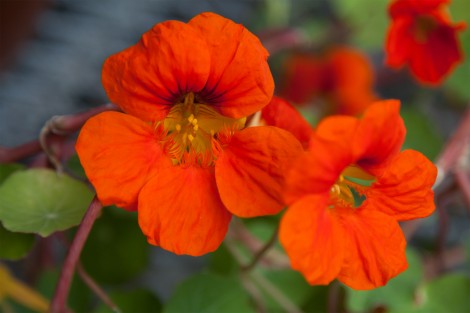 photo credit; Isabella Stewart Gardner Museum
Nasturtiums are my very favorite garden flower and the reasons for this are plentiful… The bright colored petals of sunshine, the crisp fragrance of earth and the lily pad-like foliage is all part of the simplistic beauty that these blossoms gift any flowerbed they are planted within. While they pair nicely with varieties such as lantana, campanula, coleus, phlox, they also perform quite nicely when potted in hanging plants. The cascades of green discs and vibrant blossoms make an attractive door or lantern hanger. Beyond the nasturtiums placement in the garden, culinary chefs have also found the heads and stems to be useful, particularly within salads or to make capers. Since the plant is safely consumable, the attractiveness of its physical properties allows this flower to become a welcomed addition for garnish or as an ingredient for leafy recipes.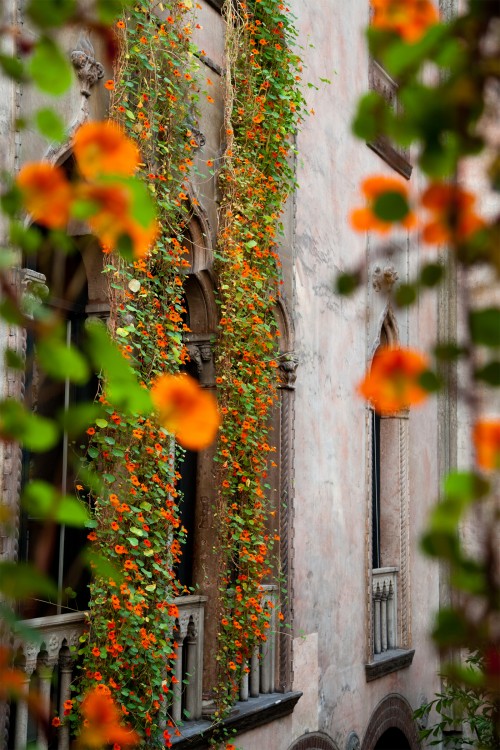 photo credit: Isabella Stewart Gradner Museum
Unlike many other flora and fauna found within the northeast, New England gardens had to wait their turn to find the nasturtium species. Originally, this plant was grown in Peru and took decades to slowly make its way across the world to the USA. Oddly enough, it took some time before the flower gained popularity with growers but eventually the majestic specimen became a highly demanded import. Presently, this bloom is cultivated in vast amounts within greenhouses by seed during the early spring and then later sold to customers in 6 packs during May through August.
As for the symbolism behind nasturtiums, the blossom is known for meaning "patriotism" and "conquest". We're not sure why exactly but the flower has strong ties to combat and war, perhaps because of its shocking color of orange and red or maybe because the shape of the foliage resembles the appearance of a shield. Whatever the reason, soldiers customarily wore nasturtiums as a sign of victory, which were gifted to them by maidens. Large blankets of flower heads were also woven to make blankets and cloaks for those who successfully won a difficult battle. Today, the nasturtium resonates towards a "happy" theme and has also become an emblem for the warm summer months of July and August.