People who buy flowers are after a multitude of different things… One possible is that they love bright colors and another may be the aromatherapy they seek from the scent. Customers buy flowers to add décor to their homes, to impress clientele when they enter an office and some will even order a bouquet to attract a suitor. There are a zillion different scenarios to match this question, which is why Boston florists continue to brainstorm new ways to attract shoppers by implementing creative marketing techniques.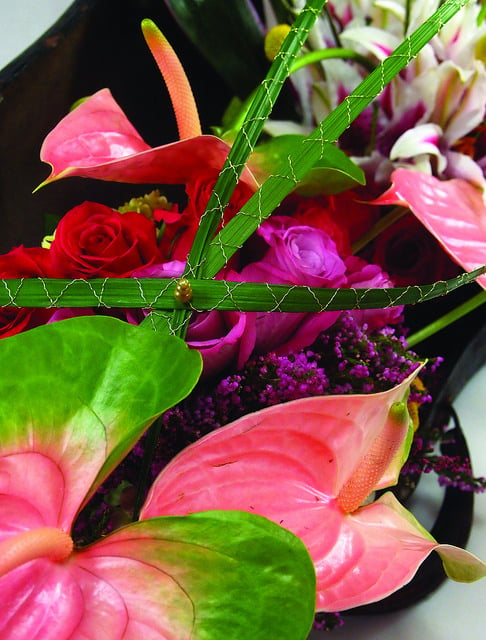 photo credit via aboutflowers.com
If you can believe it, numerous studies have taken place to match personality traits to floral taste, basing the equation on factors such as educational background, age, hobbies, financial brackets, geographical locations and even the propensity one has to use either the left or right side of the brain. This last factor might make you stop and think about things for a moment but yes-it is true a person can have a floral preference that directly connects to their individual cranial activity. Sounds a little crazy, doesn't it?
In fact, those who use their left side more frequently are apt to be attracted to presentations, which satisfy a mathematical sequence or in floral terms, an architecturally driven piece. What does this mean? It means that this segment of the population relies on stimulation that is motivated by factors such as height, balance and symmetry. Examples of this can be found in centerpieces created with orchids, branches and simple foliage. Bamboo is a huge seller within this niche as well as pussy willow, oncidium and birds of paradise. The goal for this type of design is "less is more" as well as a hidden underlying meaning, which is created by the artist. If this style is right up your alley, take look at these arrangements that can be readily made available by your local city florist.