Wednesday April 26th is Administrative Professionals Day, formerly known as Secretary's Day. On this occasion, it is customary to pay respect to assistants and other personnel who aid in everyday tasks and responsibilities within business and all other organizations. Although it's upon good advice to recognize these special employees throughout the year, Administrative Professionals Day is a date where an appropriate gesture should be made in "thanks" for their dedication and support. Not only will some Boston companies be planning special gifts and luncheons for those who fall within this category, but countries such as the Netherlands, Malaysia, South Africa, Australia, the United Kingdom, Ireland and Hong Kong will also be joining in the festivities as they too observe this holiday.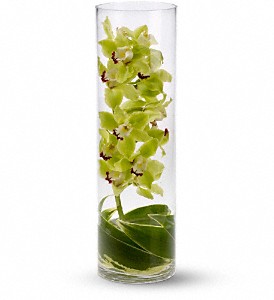 If you're wondering the history behind Administrative Professionals Day, it's really quite interesting… During World War II, the military found a shortage of skilled administrative staff to help organize and run specific divisions. In order to attract new personnel to the field, The National Secretaries Association was founded in 1942 to help promote the importance of more workers learning the trade. As the organization grew, the facilitators found it important to change the name in 1981 to Professional Secretaries International in order to create a firmer presence and a stronger seriousness across all industries. The name changed once more in the year 2000 to what we now refer to as "Administrative Professional Day" where we celebrate April 26th as well as the entire week. The period was elongated to free up space within restaurants so that all employees who qualify can be taken out to eat by their employers.
If you have a special assistant in mind that needs their own pat on the back, here are some ideas to properly show how much you appreciate them.
Lunch Out!
Take him or her to a great local restaurant and let them load up on their favorite foods! There's no shortage of great cafes, bistros and eateries in Bean Town so plan a special luncheon just right for your staff members.
Massage Anyone?
I bet you didn't know this but there are several massage therapists willing to visit your office for personal appointments right there at work! Let them roll out the stress of your employees during their workweek and feel relaxed after a half hour session.
FLOWERS are a NO BRAINER
Don't be a cheap skate by forgetting to do even the simplest gesture for your hardworking assistant and buy them a bunch of mixed spring flowers! Have them delivered to make them feel special by showcasing pretty blossoms on their desk!