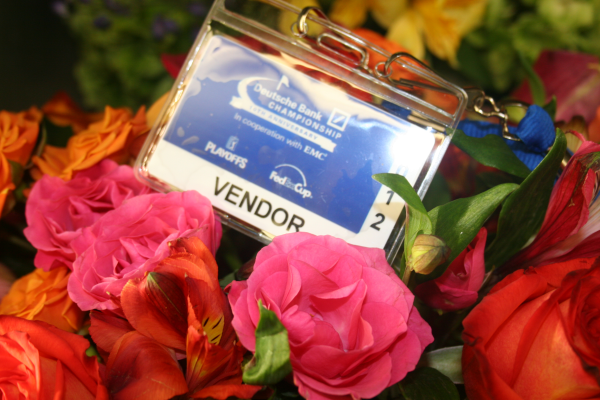 For the past ten years, Exotic Flowers in Boston has been creating hundreds of arrangements for the Deutsche Bank Golf Championship at TPC Boston in Norton, Massachusetts. In 2012, the designers and staff at Exotic Flowers in Boston created, delivered and maintained more than four hundred plants and floral arrangements for this high profile PGA golf tournament featuring Tiger Woods and Rory Mcilroy.
Please take a moment to view photos of flowers for the event from Labor Day weekend 2012.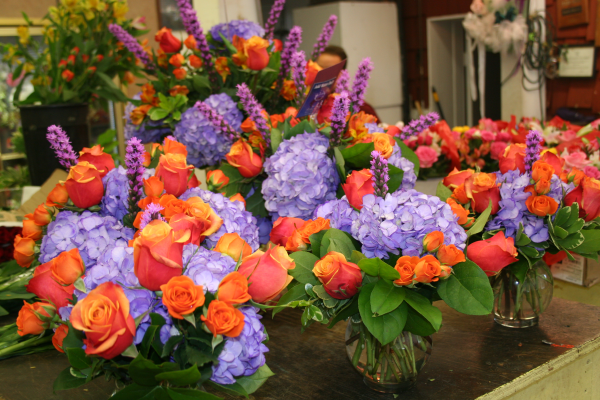 Prime sponsor FedEx always asks for florals in their signature colors of purple and orange.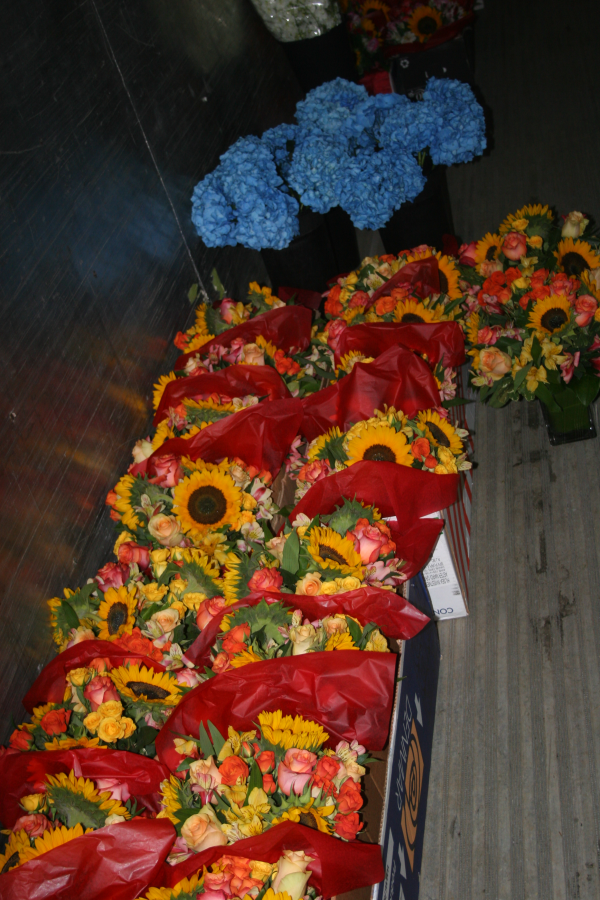 Extra refrigeration is a requirement at Exotic Flowers in Boston when creating and storing hundreds of fresh flower arrangements. Hardy flowers like sunflowers, roses and alstromeria are chosen to ensure longevity.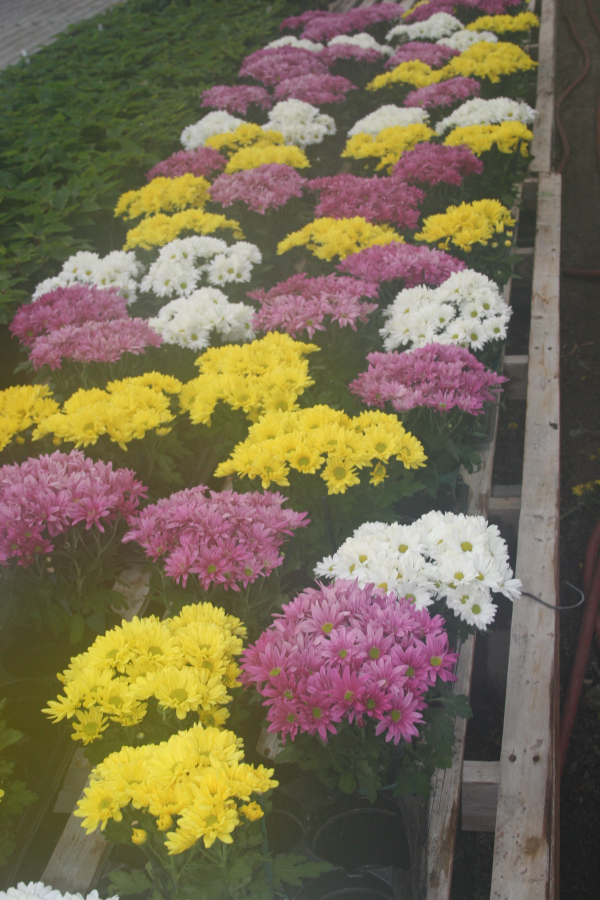 More than three hundred mum plants were housed in our greenhouses in Roslindale to be decorated in sponsor chalets throughout TPC Boston.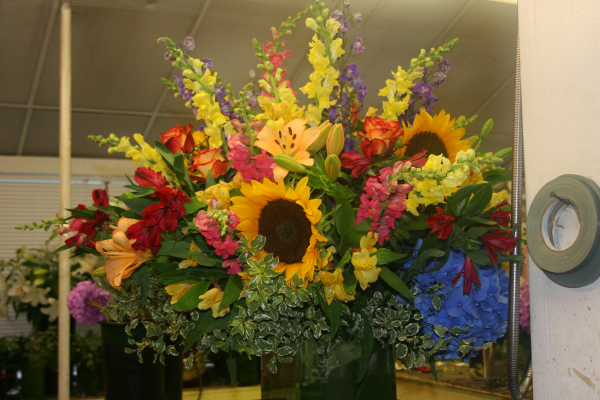 An impact arrangement for the clubhouse greets guests, golfers, celebrities and the media of TPC Boston in Norton, MA.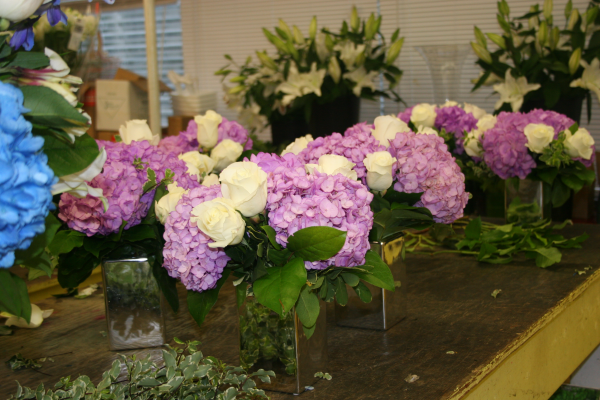 Sponsors like BMW choose a sleak and elegant look to match the classic lines of their vehicles.
If you would ever like to witness our staff in action, Exotic Flowers in Boston is open seven days a week and we're happy to share our show with you.