This past July, I celebrated my tenth wedding anniversary to my amazing wife Suzie. Many people renew their vows on this special anniversary and even seek to recreate a new wedding all over again. While Suzie and I did not renew our vows, some theme weddings caught my eye. My favorite was the Home Field Advantage featuring an an entire vintage baseball wedding.
Below are some photos from Realweddingsmag.com that showcase this ultra cool baseball wedding.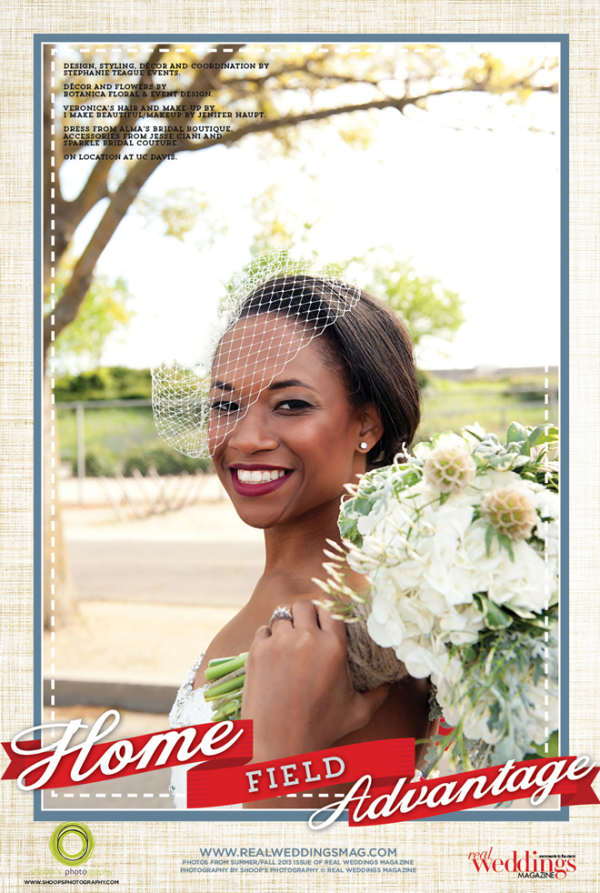 The stunning bride is carrying jasmine, hydrangea, scabiosa spheres and accents. This lush bouquet really keeps the vintage timeless look for this theme wedding.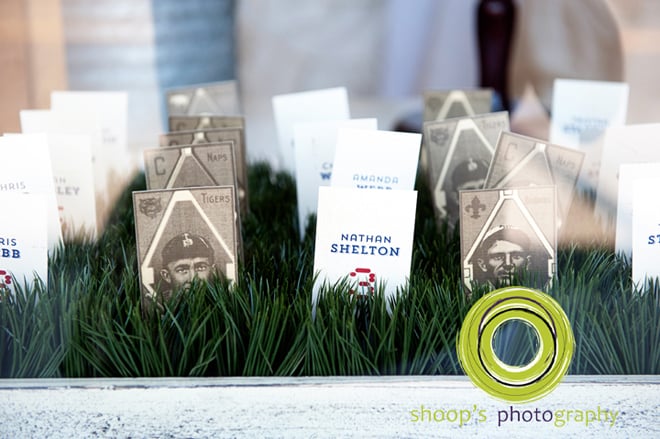 what a cool concept replicated old tobacco baseball cards that also serve as place cards for the guests. This would be the only wedding place card I would ever keep, a true collectible.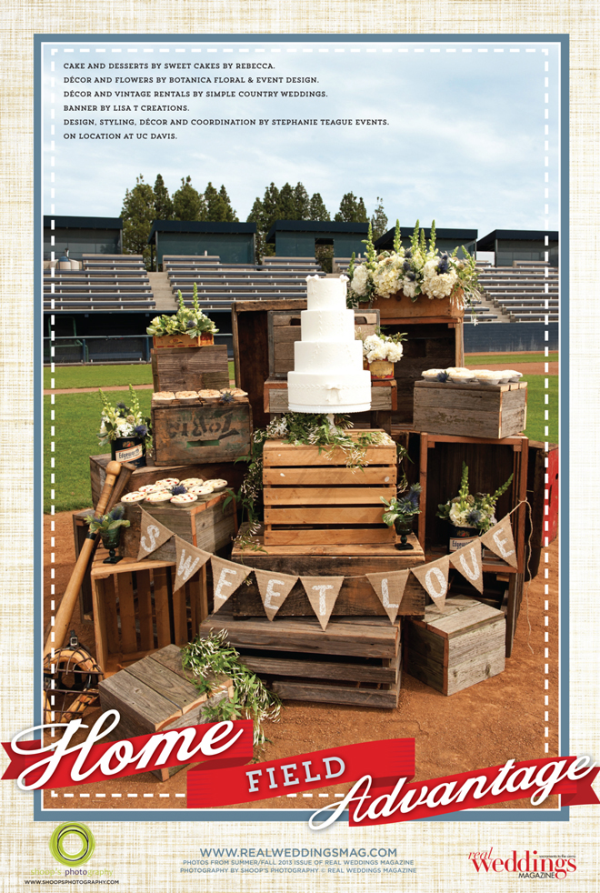 antique crates, vintage banners along with vintage bats and catchers masks; also having this wedding on the field really brings this wedding home. The addition of baseball fare like hot dogs, apple pie and bottles of coca cola make this a wedding to remember.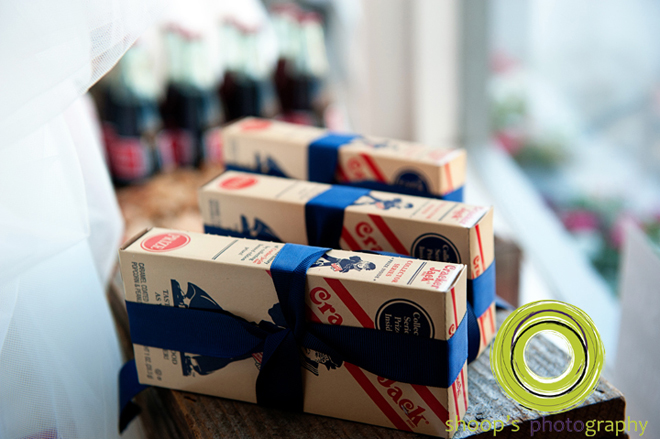 another great keepsake gift includes gift wrapped cracker jacks.
I don't think my wife would be on board for this themed wedding. But I would love to be a guest if anyone is having a wedding like this. You could even have your justice of the peace be a real umpire. The list of possibilities is endless.