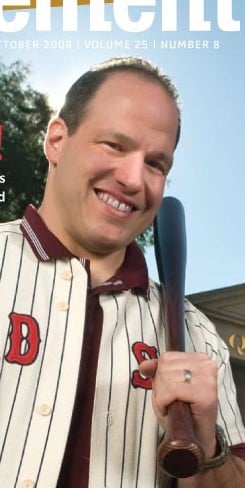 Most Bostonians believe spring training takes place in Fort Myers Florida or in places known as the grapefruit league and the cactus league. At Exotic Flowers, spring training takes place in our Boston store; what we call, the orchid league.
March in Boston is historically cold, average temperature this week in low 30's. As New Englanders, we can handle these last minute bursts of cold as the crocuses are already blooming in our yards. Because the staff at your local Boston florist are rabid baseball fans, we practice our own method of spring training in the 'orchid league'.
After our Valentine's Day wrap up, the floral designers at Exotic Flowers are reintroduced to the importance of creating floral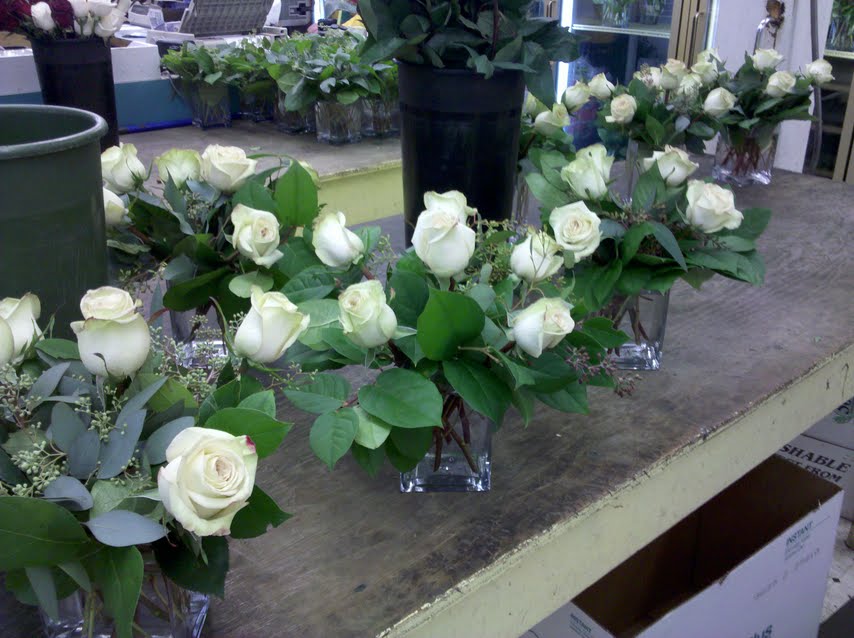 arrangements in sets. We often create our floral arrangements in sets to minimize waste and increase our efficiency. During spring training in the orchid league, our Boston floral designers are reintroduced to simple basics and given new design skills as well. Much like the pitcher who has covered first a hundred times, a designer is reintroduced to the importance to working with a sharpened knife.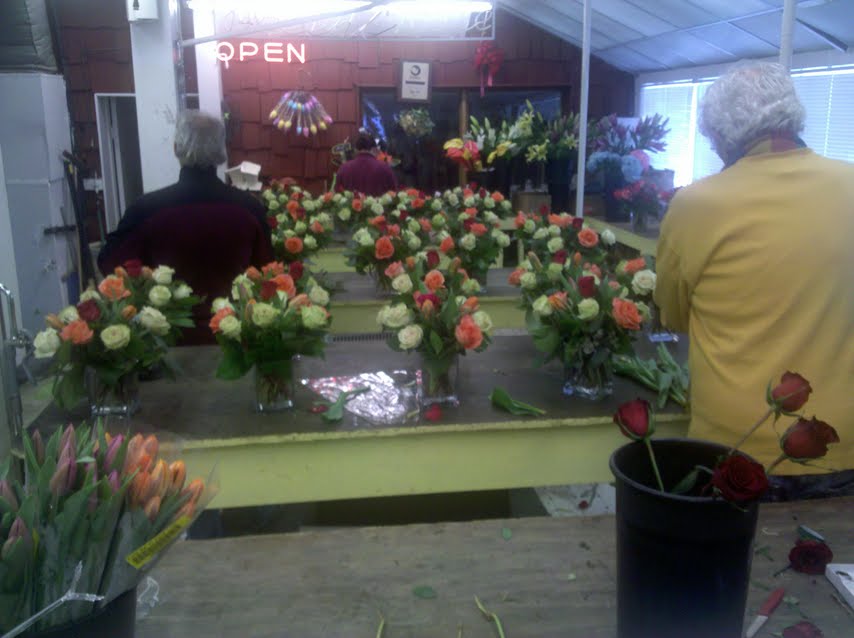 At Exotic Flowers, we attend design shows, read trade publications, join in webinars and continually hone our skills. Our March spring training is the most intense time of year for our training as we ready ourselves for Easter (4/20/14), Mother's Day (5/11/14), and Administrative Professional's Day (4/23/14). These three holidays are three of our busiest flower holidays of the year. Our goal is to remain Boston's Premier Florist. We cannot achieve this goal without continually training and innovating.
During spring training in the orchid league, our sales staff practices all types of role playing so that our staff is well spoken, alert, informed and courteous. We encourage the staff to facebook, blog and tweet to promote the importance of fresh flowers.
Leaving nothing to chance, our goal is to be the best. You can see the Red Sox inspire us quite a bit. We can even have our drivers address the vehicles' condition. A broken down vehicle could delay a timely delivery. Our maintenance staff may experience the most demanding training period. They must ensure all of our equipment. The maintenance team keeps our properties clean, well lit and safe.