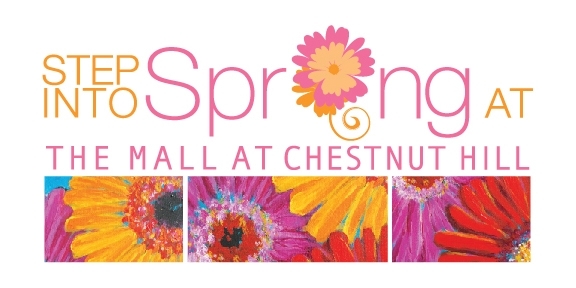 Dear friends,
Spring has awakened at Exotic Flowers. Our greenhouses are bursting with pansies, lilies, geraniums and hundreds of annuals. Spring is an exciting time of year here. We are at our busiest in May, even busier than December. You will witness all kinds of innovations at Exotic Flowers. Every single one has you in mind. Let us know how we are doing.
In April, Exotic Flowers will be participating in Step Into Spring at the Chestnut Hill Mall. This annual show will also honor a most cherished guest. My wife Suzie has been asked to read her fabulous children's book,
The Land of Chocolate Cosmos
at the Children' s Spring Fling portion of the show on April 16th from 12-2pm. Please stop by and say hello.
Step Into Spring Annual Spring Garden & Flower Show
Spring will bloom early this year at the Mall at Chestnut Hill! Exotic Flowers will be participating in
"Step into Spring"
Annual Spring Garden & Flower Show!
Starting April 1st through May 15th, award winning landscape artists, horticulturists and master gardeners will share exquisite examples of richly planted gardens, stone sculptures and unique garden settings in common areas throughout the mall! See native floral & fauna and also some of the
...
most rare and unusual varieties. Examples of textures and blooming colors of the natural outdoors will be on view throughout both levels of the mall! Mark your calendars for both upcoming events:

Public Reading for The Land of Chocolate Cosmos
The Land of Chocolate Cosmos is the first book in the Green Series dedicated towards educating and empowering children to change the world's environmental concerns. Within the first tale, a community is distraught when their magical natural resource, the chocolate cosmos flower, is overused and abused. With the help of Coco, the people learn how to recultivate and preserve the cash crop, sustaining the sweet enchantment of chocolate that once enriched the town.
Come visit author Suzie Canale at the Children's Spring Fling" - Saturday, April 16th starting 12 noon to 2 pm at the Spring flower show at the Chestnut Hill Mall. She will be reading and signing her landmark children's book.
We are coming up on two of the busiest weeks of the year at

Exotic Flowers

. Easter is April 24th. Administrative Professional's Day is Wednesday April 27th. Mother's Day is Sunday May 8th. Do not get shut out. Order early.

Sincerely,

Rick Canale
Exotic Flowers