Its that time again for all of New England's garden lovers to enjoy the world famous Boston Flower Show! Running through Sunday, March 20th, spectators will be left in awe at the presentations made by our cities most prominent designers. This year's theme, "Nurtured by Nature" promises to be a special one where all exhibits must reflect this idea throughout their entire display of flowers including props, containers and subject matter. From divine intricate sets to scaled landscaping, this year's show is already being named one of the best in its history! You also won't want to miss the judging for who wins best for creativity, complexity and originality, which has categories for both experts and beginners. How exciting, there's just no telling who will achieve solid gold thumb stature!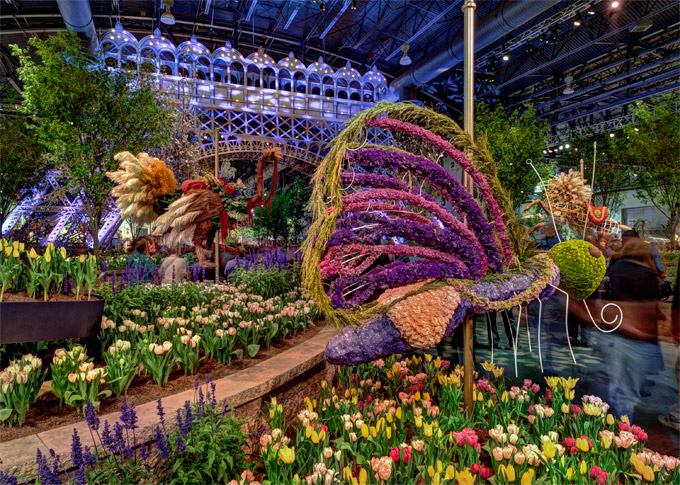 photo via: rutlandvermont.com
And that's not all…
Along with the stunning floral installments, there's a whole bunch of other programs and events to take notice of as well. There will be lectures from guest speakers who are industry leaders as well as demonstrations for those who want to learn the tricks of the trade. If that's not enough- bring your wallets and purses because the marketplace has a fantastic lineup of vendors selling beautiful accessories including hats, silks, baskets, jewelry and more! It's quite an impressive line up so get ready for a fun filled four days enjoying the Boston Flower Show of Boston!
Things to Keep in Mind if Attending:
Parking is limited although there is shuttle service available from nearby garages. Parking on the grounds is competitive so arrive early!
Tickets are available for $20.00 per adult, $17.00 for seniors and only

$10.00 for children. Make a day out of touring the beautiful flowers

arrangements and let spring inspire you!
The Address for the Boston Flower Show is:
The Seaport Hotel
200 Seaport Boulevard
Boston, MA 02210