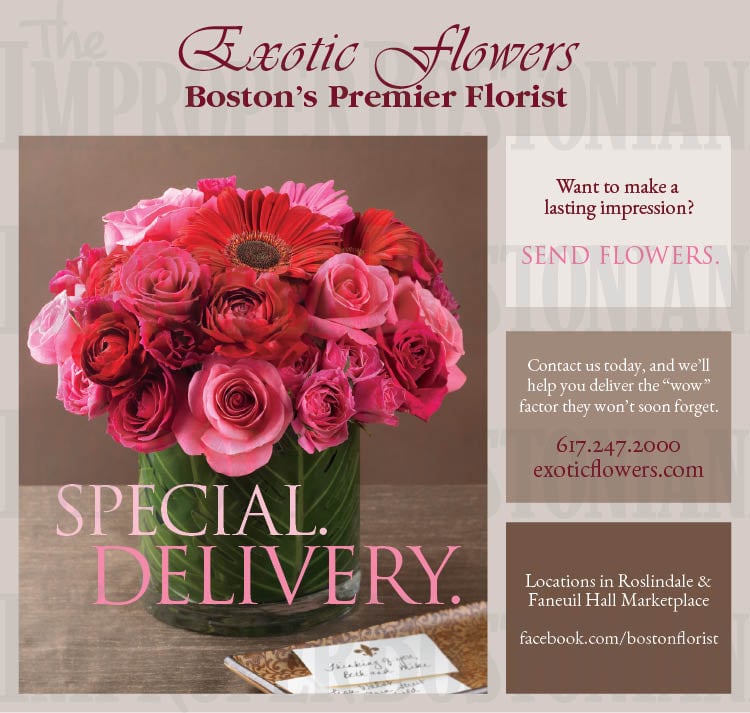 For the past few months, Exotic Flowers has been buzzing about its next chapter. On June 1st, 2011 the next chapter at Exotic Flowers became reality. The next chapter at Exotic Flowers is all about the evolution of Boston's Premier Florist.
Exotic Flowers in Boston can trace its history back over seventy years to its flagship store and design studio on American Legion Highway in Roslindale. American Legion Highway stretches from Blue Hill Avenue in Dorchester to Hyde Park Avenue in Hyde Park and the highway traverses Mattapan and Roslindale along its path. Exotic Flowers began at 609 American Legion Highway and remains at this location today.
In the early 20th century, Marie Russo Canale's parents immigrated from Ponza Italy and opened their flower shop A.Russo and sons on the very location we remain today. At that time, Lombardi Florist was a big player on the Boston flower scene and was only steps away at 599 American Legion Highway.
About 1944, Arnold 'Sonny' Canale's parents dropped him off at Lombardi Florist to find work. He remained there for years as an apprentice floral designer, grower, and nurseryman. In 1957, Sonny bought Lombardi Florist and in 1959 married Marie Russo and merged the two floral enterprises.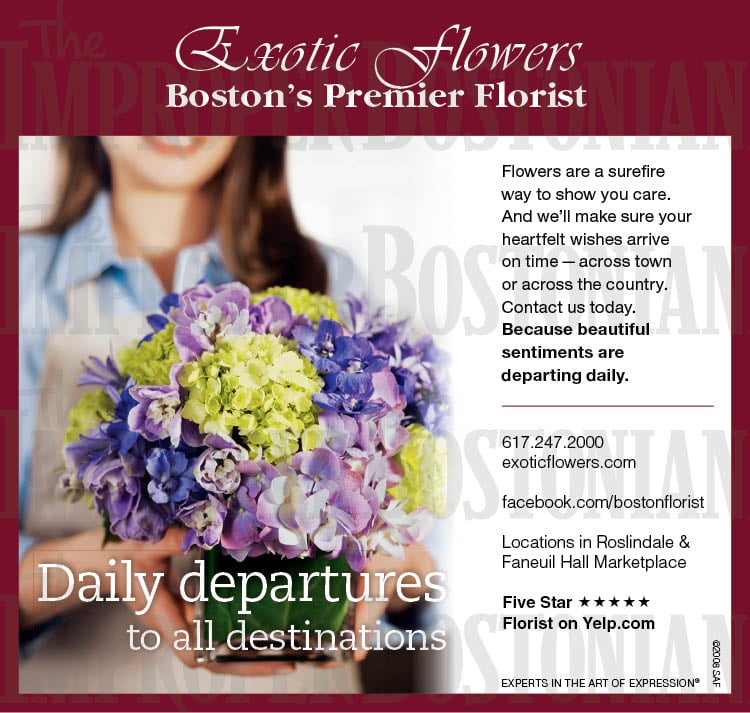 In 1993, Lombardi Florist adopted the name Exotic Flowers as its primary signature. Of course we still operate under both names, and our long time clients still know us as Lombardi Florist. In 1994, a satellite location opened in Boston's South End and remained at 2 Dartmouth Street for seven year. During this time, Exotic Flowers was a primary player on the national flower scene going head to head with large volume flower brokers like FTD, 1800flowers, NationalFlora and America's Florist.
Exotic Flowers has always remained true to its roots by having operational greenhouses on the property in Boston as well as a year round garden center which sells outdoor plants, pumpkins, and Christmas trees. In 1995, in order to to stretch our reach, Exotic Flowers opened a full service florist and garden center on route 3A in Cohasset. The Cohasset flower shop remained there for over ten years.
In 2001, Exotic Flowers opened at the greenhouse at Faneuil Hall Marketplace. A three thousand square foot visual masterpiece in the heart of Boston, Exotic Flowers beautified the historic site for ten years.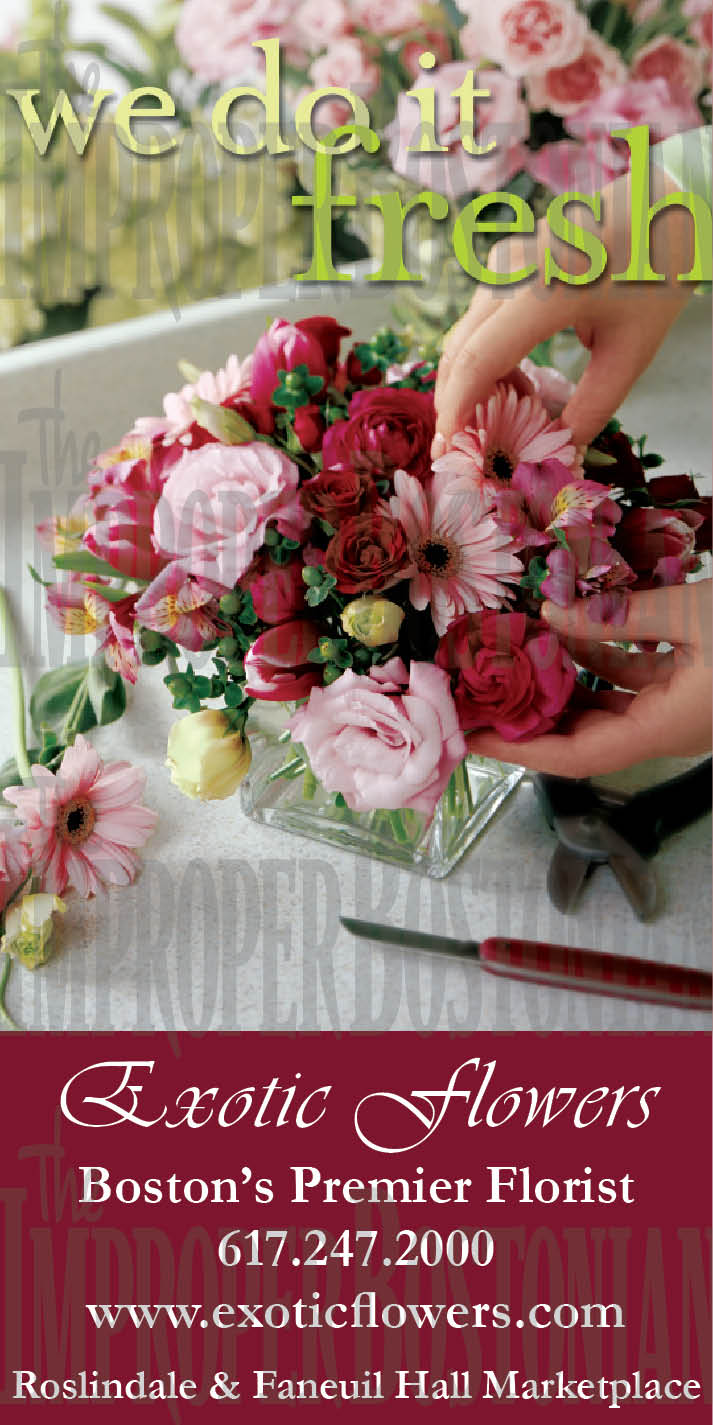 Exotic Flowers remains committed to beautifying Boston, its residents' and employees' lives. Our flower deliveries enrich hundreds of Bostonians lives daily.
As we embark on the next chapter; Facebook, LinkedIn, Twitter, Direct Mail, QR Codes, face time will all be prevalent our every day operations. We already have a QR code, a floralApp, delivery confirmations, worldwide service and World Champion appeal. We look forward to serving for the next 75 years. Thank you, the next chapter is going to be great.