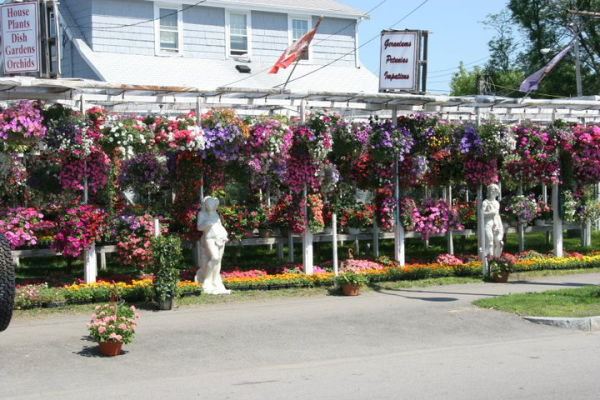 Located at 609 American Legion Hwy in Roslindale, Exotic Flowers boasts a premier urban garden center. Exotic Flowers has remained at this spot for over seventy five years. Exotic Flowers remains in the middle of what we like to call 'flower mile,'. One block towards Hyde Park is City Farm floral as well as Maria's plant stand. At the intersection of Walk Hill St and American Legion Hwy are Walk Hill Florist, Calisi's Flowerland and Louie the Florist. These six urban garden centers have remained in business for over two centuries combined. While each venue provides their own flowers and plants, Exotic Flowers remains a destination floral and garden center.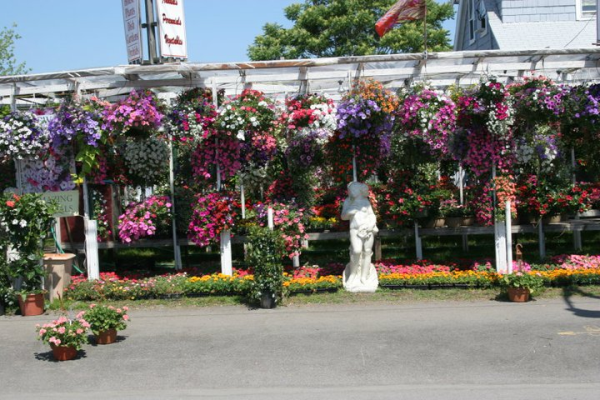 Our Boston garden center offers annuals, perennials, potting soil, statuary and pottery. We also carry plant food and garden tools. Impatiens and geraniums are the best selling garden plants for our Boston inner city fans. Hanging planters featuring petunias, sweet potato vine and bacopa are our best seller overall.
Our prices are quite competitive as we grow a lot of our own plants in our two Roslindale greenhouses. We also grow hardy fall mums as well as poinsettias. These locally grown plants not only help the environment, but also keep money in the local economy as well. Many local shools, like the Haley School visit to see our operation in action and the students are given free plant lessons.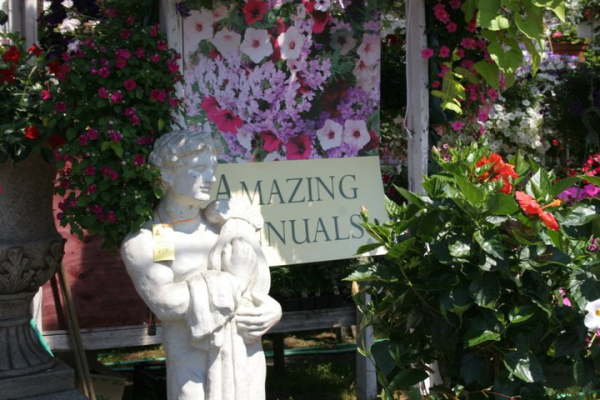 During the fall, our Boston garden center features mums, kale, asters, pumpkins and cornstalks. As December approaches, we transform the garden center in Roslindale into a winter wonderland replete with Santa Claus, twinkle lights, Christmas Trees and decorated evergreen wreaths.
December remains our most active month. Clients are encouraged to come in for free calendars and to see our greenhouses filled with vibrant red poinsettias.
The inner city of Boston offers so much to so many and Exotic Flowers is proud to be a mainstay in the Boston community.