f you've been perusing the nursery scenes lately, you might have seen a cool new way of growing and displaying your favorite blooming flowers. Unlike other planters and pots filled to the brim with spring and summer blooms, there is an interesting method that clever gardeners have invented to optimize growing power while providing a dynamic presentation. "Bag-a-Bloom is a funky container system that yes-is made out of plastic bag material. Usually fashioned in black or forest green, these interesting harvesting contraptions allows you to hang wherever there is a spot available. Depending on the variety used to be planted, long cascades and tendrils can flourish down walls and posts, causing an optimal floral display for all who pass by. I've even seen these babies used by restaurants and hotels to create show stopping entryways for an ultimate ambiance splash. For personal consumption, we can hang them on a hook outside front doors or place on gates, poles and trellis archways. Use your imagination when it comes to Bag-a-Bloom styling and here are some ideas to get those wheels turning!
Coleus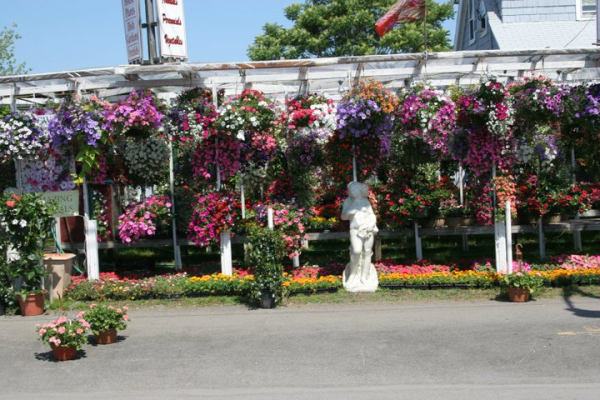 Coleus is an awesome variety of foliage to add in this type of growing vessel because it will appreciate the heat generated within the plastic as well as enable to the roots to firmly situate themselves in the condensed soil. This variety grows in a variety of colors including green, purple and even pink so the overall arrangement is tremendous no matter what type of coleus plants you choose. Conveniently, these flowering bags are only good for one season and since the coleus is an annual, you can just toss the whole thing out in the fall. Remember to hang the bag in a brightly lit area with tons of sunlight and water frequently to keep the plant moist and continuously flowering.
Impatiens
Pansies are probably the top choice for bagged flowers because again, they are an annual that can be discarded at the end of the season plus they are a wonderful spreading décor to hang outside. Impatiens are pretty tough in nature and don't demand a lot of fussing over if you don't have the hours to play full time gardener, which keep their demand high with good reasoning. With partial sun to shade flexibility, impatiens bags are a guaranteed winner for gifts or seasonal garnishing.
Tomatoes
Yes-I know. Tomatoes are not a flower but you'll love growing your own juicy veggies all summer long with the convenience of no large garden patches to tend to. Treating yourself to freshly made salads and other tomato based recipes will become a luxury I guarantee you'll become accustomed to quite quickly! If you really want to see something spectacular, select a species that possesses long vines and watch a hanging garden appear right before your very eyes!