"Summer in New England? Yes, fresh herbs please!"
If you are from around the local area, one thing New Englanders take full advantage of during the summer months is the availability of delicious herbs. Since the warm summer months are quickly fleeting, most of us waste no time at all stocking up on our favorite planted spices to use in cooking our favorite dishes. Interestingly enough-florists are also interested in the fresh crop of aromatic foliage that Boston is cultivating right at this moment. What could flower enthusiasts possibly want from a bunch of sage, basil or rosemary you ask? Well, let's take a look at some of this month's most popular creations! Specifically, those using one of my favorites within their arrangements; the ever-fragrant thyme…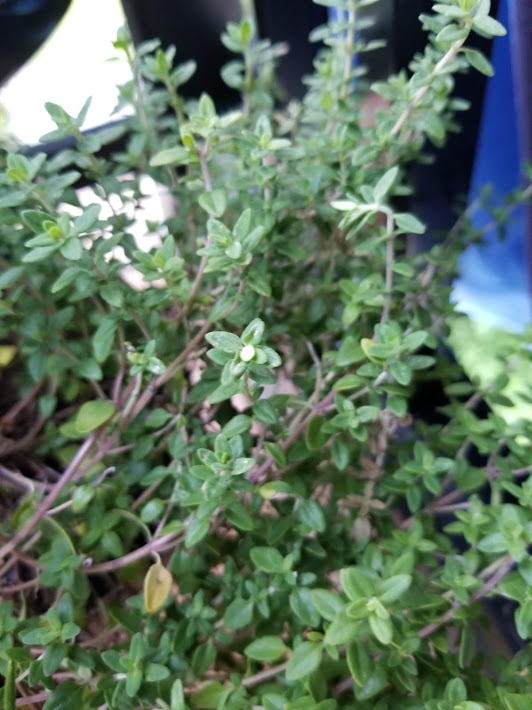 Thyme is one of the most underrated gifts from the garden. Maybe because the petals are small or because it resembles more of a bush than a cut stem but whatever the reason- if you haven't had a proper introduction to this misread gem, you might want to pay attention…
The overall appearance of the herb is a slender stem with tiny petals sprouting from the top to the base of the plant. Although the actual plant is very small compared to its cousins averaging around five to six inches per sprig, thyme is still one of the most pleasantly, aromatic herbs in existence. This characteristic is probably the heart of the thyme's adoration because the smell closely resembles a country scent that is not overpowering but noticeable right away. For those who hate to have their homes filled up with strong perfumes given off by roses or lilies, thyme might be just what you're looking for to add a pleasing aroma without becoming overbearing.
If we are talking about appearance, this herb is a commodity within flower arranging because its subtle appearance adds sweet texture and gentle curves to any centerpiece of bouquet. Brides in particular are starting to take notice of the appealing assets thyme can offer to their special day which includes boutonnieres, hair pieces, centerpieces and of course-her wedding bouquet.
For those of you who would like to put that crop growing out in the backyard to good use, try clipping off a handful of thyme and arrange with small blooms such as sweet pea, ranunculus, garden roses or peonies. Place the arranged bouquet in a tiny vessel resembling teacups or antique thimble holders to display a "summery" feel for your home.