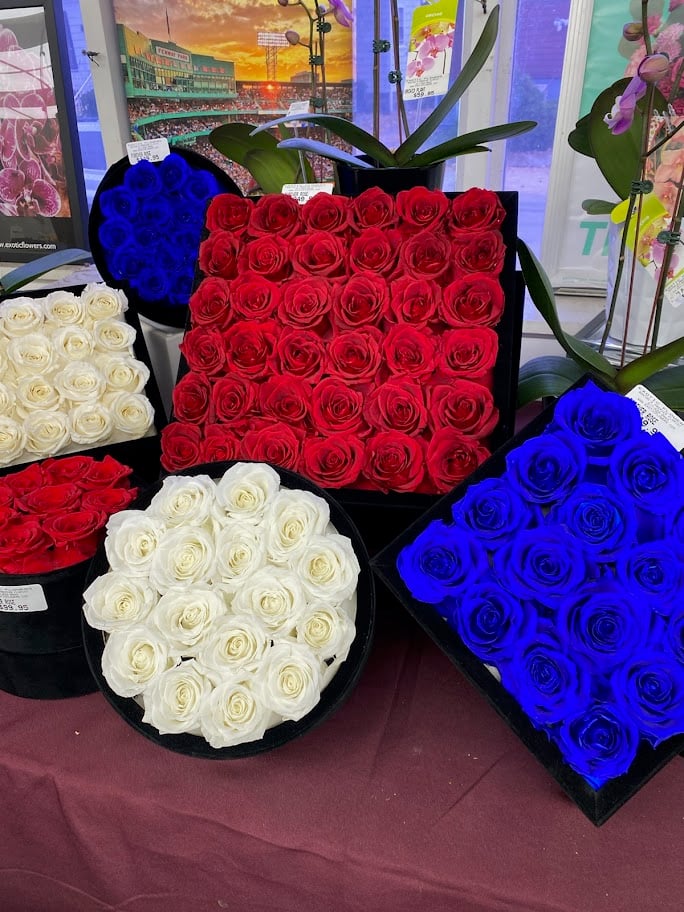 In partnership with FOREVER ROSE NEW YORK, Exotic Flowers is excited to announce that these elegant gift boxes are in our Roslindale store.
Rose Forever creations are crafted by exceptional rose artisans, widely experienced in floral art designs.
Every creation is the result of extensive research and attention to fine detail.
The preserved roses used at Rose Forever come from a well-cultivated rose field. Each rose is cared for until it reached its peak, and then carefully picked. From there, each rose is treated with a formula to help preserve them.
With proper care, our preserved roses will last a year or more.
Preserved roses are fresh real roses that have been through solutions composed of only natural oils and color pigmentation to give them their magnificent wide of colors.
The roses cannot be taken out of their environment. Each preserved rose are placed within the box carefully, removing the roses might damage the arrangement greatly.