Ok, let's have a raise of hands out there who has ever gifted a special loved one with a fresh bouquet of red roses? Perhaps for Valentine's Day, Birthday or other special occasion? Chances are you're included in this poll but have you ever wondered exactly what the stems mean that you're sending? Sure, obviously the color red means passion and love but to tell you the truth-the blooms extend their symbolism far beyond these two notions. In reality, the history of these flowers date back decades ago and have quite honestly earned their reputation for becoming the icon for those who are in love.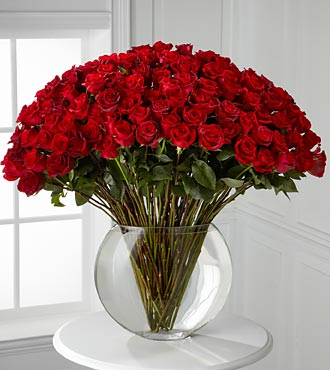 It all started back in Greek times where we find the Gods and Goddesses of Olympia constantly fighting for their chosen betrothed. According to lure, the red rose was initially tied to Aphrodite who was said to have run across a field, pricking her ankles as she rushed to her dying lovers side. Myth reveals that she is responsible for attaching sentiments of "pain" to love, although as we well know, love can also be the most beautiful feeling one can experience. The "yin" and "yang" factor of falling in love is directly connected to Aphrodite's broken heart and why red roses became her signature flower.
Centuries later, another important figure used red roses as a symbolic emblem who was none other than the Virgin Mary. The red of the petals is significant to mean "The Blood of Our Lord" and is clearly a revered symbol since the rosary is one of the most sacred tokens in Christianity. The original significance stemmed from the idea that a red rose bush grew at the site of Christ's death. This is why red roses are also used as a sign of mourning and grief and are used frequently in funeral flowers.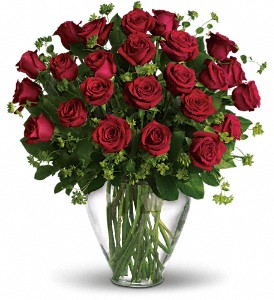 In this day and age, a beautiful gift of crimson flowers is typically known to be primarily and expression of love and adoration. The variety still remains the #1 species ordered during floral gifting holidays (especially Valentine's Day) and is now grown in over 200 varieties around the world. If you are interested in browsing some beauties, check out this list of gorgeous red roses!
Red Roses Varieties
Black Magic Black Baccara Freedom Forever Young
Blaze Montana Darcy Amalia
Eternity Dublin Bay Florentina Chrysler