Many believe there's nothing sexier in this world than a hot car. The speed, body and build of an automobile has been known to be one of the greatest aphrodisiacs- a real turn on to those who love to live life in the fast lane. There is something to be said of this theory since many models are engineered to entice buyers by their "sex appeal" in the showroom. How about you? Do fast cars turn you on?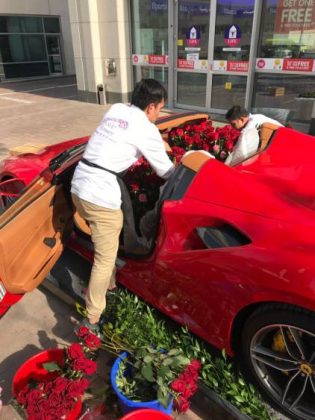 PHOTO via khaleejtimes.com
If they do, you may be interested in knowing that for every perfect car, there is the perfect flower by which it should be accompanied with. Judging by the same means of style, shade and personality, we can accurately "couple" classic beauties with their blossoming counterparts. So, the next time you're cruising the streets for a great bunch of blooms that will look snazzy with your baby on wheels, think about one of these varieties. Chances are that your taste for cars will carry over with the same preference for flowers!