October and November are sensational months to take advantage of a stroll through New England's gorgeous woodlands. Everything is alive with warm color and freshly scented-perfection when it comes to autumn magnificence along our forest pathways. Fortunately, nature enthusiasts aren't the only ones becoming inspired by this stunning setting. In fact, the florists of Boston are also paying close attention to this seasonal display and are actively transforming their September centerpieces into new designs that reflect this current trend. By utilizing particular shapes, hues, sizing and scents, designers are successfully replicating a forest motif throughout their floral work and are seeing a huge appeal from their clientele.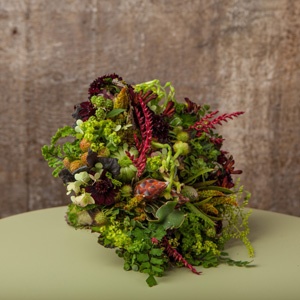 photo Ted Mishima via francoiseweeks.com

Internationally recognized floral designer Francoise Weeks will be hostong a floral workshop in Arlington, MA this weekend.
Friday and Saturday, November 4 & 5, 2016, 9AM to 4PM each day
Hosted by Barbara Popolow of:
If you are looking to ramp up your design skills, the staff at Exotic Flowers in Boston recommends this workshop.