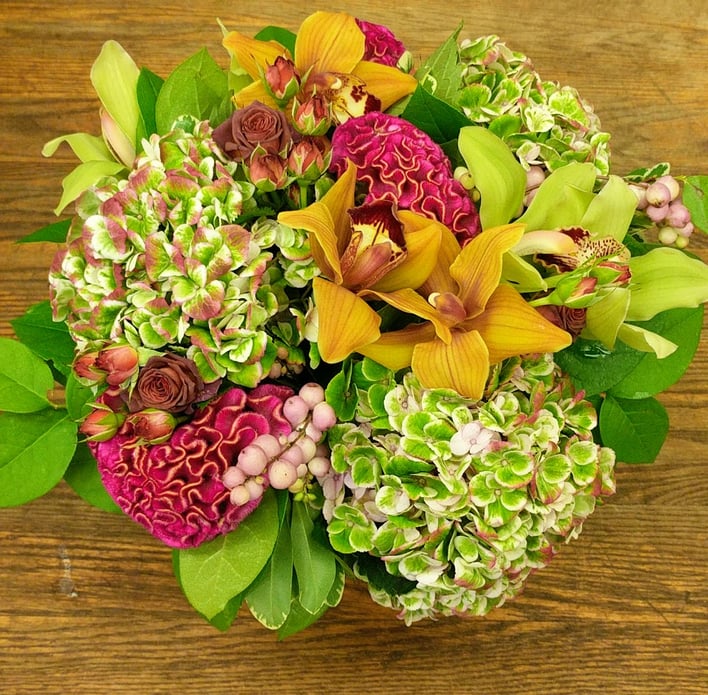 Featuring orchids and hydrangeas,
Indian Summer
lets us hold onto summer just a bit longer.
Loaded with texture, this arrangement feeds our memories of summer as we head into fall.
Shown at $99.95, we also offer a modest version at $74.95 and a Premium uograde at $149.95
We can deliver this bouquet same day anywhere in the 617 area code and most of the 781. When you need a Boston flower delivery, we've been here for eighty eight years. Pick up is also available at our florist at 609 American Legion Highway in Roslindale.