Over the summer, you probably caught the glimpse of the succulent mania that swept over every flower shop, home furnishing store and nursery located in the New England area. If you loved the new trend, you're in for a treat because the fad is continuing throughout the autumn season and will be expanding beyond simply vase displays and window boxes. Previews reveal that these beautiful, soft little cacti are beginning to show up in delicacies, restaurants, clothing/apparel outlets, décor stores and even wineries! One reason why this highly adaptable plant is taking the flora and fauna world by storm is its delicate yet sturdy appearance. Another explanation is the cool colors that are now being cultivated across the different varieties. Many succulents come in shades of light to dark green but now we're seeing new hues of red and maroon, which pick up the palette and make them useful in a variety of eclectic presentations. The other positive attribute that makes these babies a high commodity is their resilience to drought. They can go for a long period of time without any water at all and still survive by only being tended to sporadically. As a matter of fact, the soil is even a contributing benefit to the plants allure since they prefer rocky sand and pebbles for easy drainage. Lucky for designers, this sets the perfect stage, which is much more eye appealing that planting in dirt.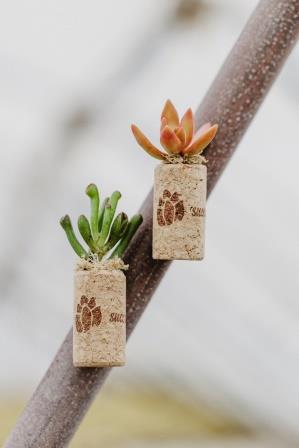 photo credit: arizonaeast.com


The design benches and garden centers aren't the only place where you can find this product and certainly not the only area where they are becoming useful, either. "Creatives" everywhere are figuring out how to incorporate succulents into their work and putting the "wow" factor back into the floral industry.