I don't know what it is about poppies but they have always remained one of my favorite bloomers from my gardens ever since I was a child. I supposed we all become a bit enchanted with them after our first viewing of "The Wizard of Oz" but for some reason, this variety stayed long with me after Dorothy returned to Kansas. The beauty of color and shape coupled with its dramatic personality in any arrangement or centerpiece makes me a loyal fan of this New England perennial.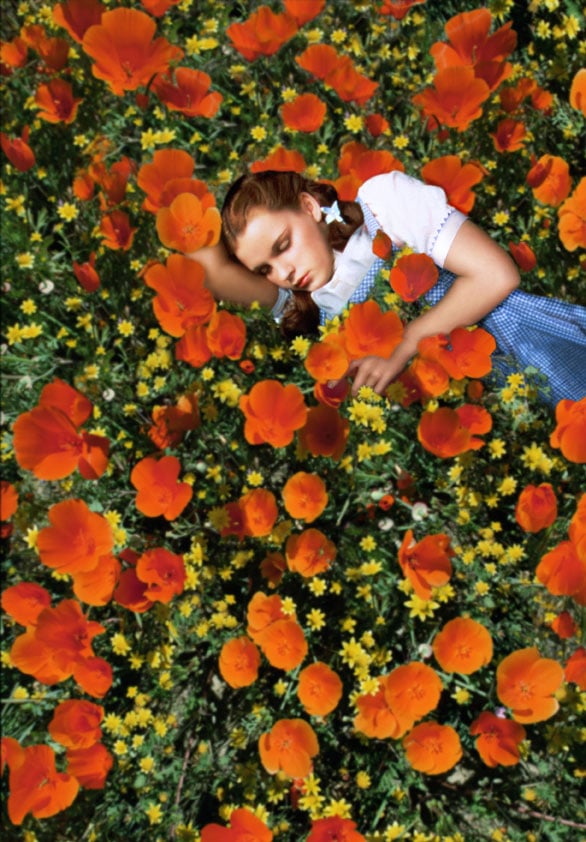 Even though the poppy is a short lived blossom during the early spring months of the calendar, I assure you the investment of including a specimen within your collection is well worth the price. For starters, no matter what you have growing nearby, onlookers attention will consistently be brought to this particular species due to its silky petals contrasting with the poppy's typical dark center. Even before the variety opens, you'll notice the cool casing that protects the head before its ready to appear which is edged with a funky green moss. I honestly take just as much pride showcasing the bud since it creates an interesting texture compared to other flowers.
Once the poppy blooms and is ready to return for hibernation, the petals fall off leaving and even better presentation behind called "hens and chickens". These flowers are almost always light green in shade and hard on the outer shell. Sometimes they have nodules surrounding the base but almost always there is a circular pattern much like a star at the top. You can either leave them be in the garden or take them inside to be used in a cut flower arrangement. Just remember before the fall arrives to break open the pod and spread the seeds around for a fresh new crop next season!
Fun Facts About Poppies
Poppies are so important to Canada that they are put on the backs of currency.
Poppies are associated with World War I as a symbol of remembrance and

bloodshed.
Opium is a derivative of the flower, which can cause hallucinations.