It's April here in New England and if you're into gardening, you're probably itching to get outside and dig in the dirt like me. We just can't wait to begin tilling the soil, planting delicious veggies and designing beautiful beds of flowers everywhere but here's the problem… This is Massachusetts. The sad fact is that it's still a bit chilly at night and the weather is still fluctuating between winter weariness and summer's delight. That's why we call this time on the calendar "spring" because unfortunately, the days are unpredictable making gardening a bit tricky. I know the idea of waiting for another month to plant might sound agonizing but putting anything in the earth before Mother Nature gives her "okay" will only lead to expensive trips to the nursery when you have to redo your harvest. It's just not worth it but that's not to say that we can't accomplish other preparations before then!
So what are a few of the tasks we can get started on? There's plenty! Here's a list to keep you well occupied in your backyards until May arrives and remember - a happy gardener is a busy gardener!
April To-Do Gardening List
Re-seeding your lawns when the weather hits 60 degrees is a great way to get things rolling in a "greener" direction. Patch up spots of space that may have been affected by the harsh cold temperatures and fill in places where the grass seems to have become thin.
Load up on your favorite seeds like peas, lettuce and zucchini! Just because you can't put them in the ground right away doesn't mean you can't look at the pretty packages and dream until then. Stores such as Ocean City Job Lot often run sales at this time so take advantage!
Take a trip to Home Depot and gather supplies to correct or insert new raised beds and trellises. This is an excellent time to get this done because pretty soon you'll want to fill them up with crops. Adding soil is another chore you won't want to wait too for either since hauling heavy bags when the warmth finally arrives might get a little sticky...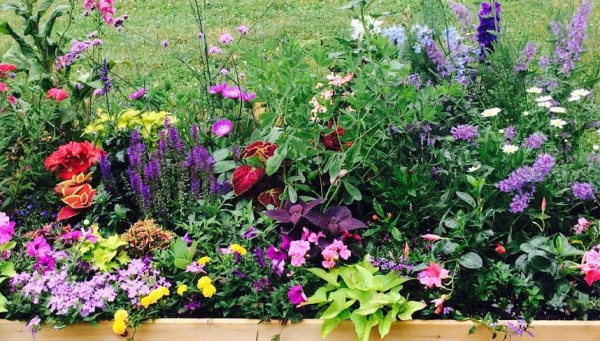 Drag out the lawn furniture and set up shop for the season! Hold back on patio umbrellas that might snap with unruly lingering weather but take your tables and chairs out of storage in case there's a night when you prefer to dine alfresco!
The rule is that you have to wait to plant seeds until late spring/ early summer but there are actually some varieties that can take the chill and survive an April sowing. Peas, herbs and some lettuce species are hearty and will also give you something to take care of outside until the rest of your seeds are ready!